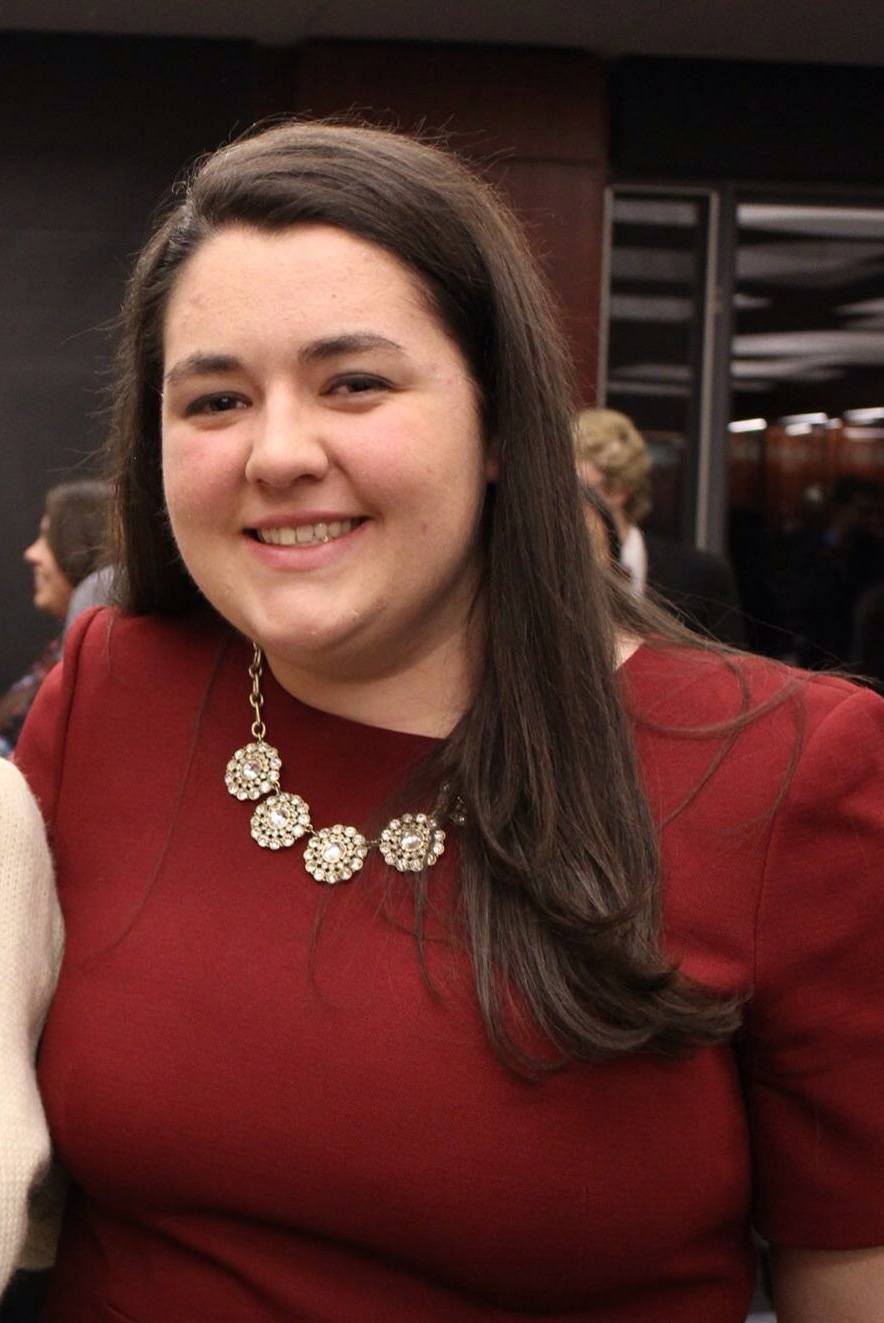 Hi Alumni!
My name is Susan Eichhorn, and I am happy to introduce myself as the 2017 Pep Band Manager.  Outside of band, I am a junior from Long Island, NY, who studies Biological Sciences in the College of Agriculture and Life Sciences.  Within band, I am a member of the clarinet section and have previously served the bands  as ShowComm as well as Pep Band Historian.  I've always loved being a member of Pep Band, and although the position has been challenging at times, it has been a great way to give back to the organization.  Lucky for me, my conductors, Alex Fernandez '19 and Snigdha Sharma '18, have made my life all the easier with their awesome conducting and their infectious passion and enthusiasm for the Pep Band!
The Men's Hockey team has had quite a season this year!  During our regular season run, we had two trips to Union/RPI and SLU/Clarkson.  Both of these trips were filled with a lot of winning and good times.  In our first home game of the semester, the Clarkson Pep Band came over to our side of the rink and played a few songs with us as a super band.  The amount of support we've received from hockey fans and parents has been overwhelming!  After our game at Clarkson, David Angello, father of sophomore player Anthony, provided the Pep Band with pizza for the bus ride home.  Additionally, Bill Gillam, father of our hero Mitch Gillam, asked the Pep Band seniors to play at a special event for the hockey parents- many of which gave the Pep Band a special shoutout!  Men's Hockey finished their season in 3rd place, and after a week off, came back stronger and better than ever, defeating Clarkson in Quarterfinals. The Big Red had a great showing at Lake Placid for ECAC Finals, our first time back since 2014, making it to the Championship Game!  Next, we were on the road again, this time to Manchester, NH to take on UMass Lowell.  Unfortunately, our boys didn't have as much luck, but the rest of the band had a great time cheering on our team and making our first appearance as the Cornell Pep Band at SNHU Arena.
Women's Hockey has also found a lot of success this season, ending as Ivy League Champions!  After finishing in 3rd place in ECAC standings, they beat Colgate in Quarterfinals and moved on to ECAC Finals and NCAA Quarterfinals.  They continued making us proud to cheer them on all season and really showed the power of Big Red!
Next up for the Pep Band was lacrosse season.  Recently, weather has prevented us from attending the first few games this season, but we are ready to get back out there (quite literally), and cheer on our lacrosse teams!  This year, we also want to try to make it to more baseball games for the Big Red.  As long as the weather decides to cooperate, you can look forward to seeing a lot more of the Pep Band outside, working on our tans and supporting our teams.
If you're ever back in Ithaca and are interested in visiting and playing with the pep band, please feel free to reach out!  My email is sme63@cornell.edu. 
-Susan Eichhorn '18