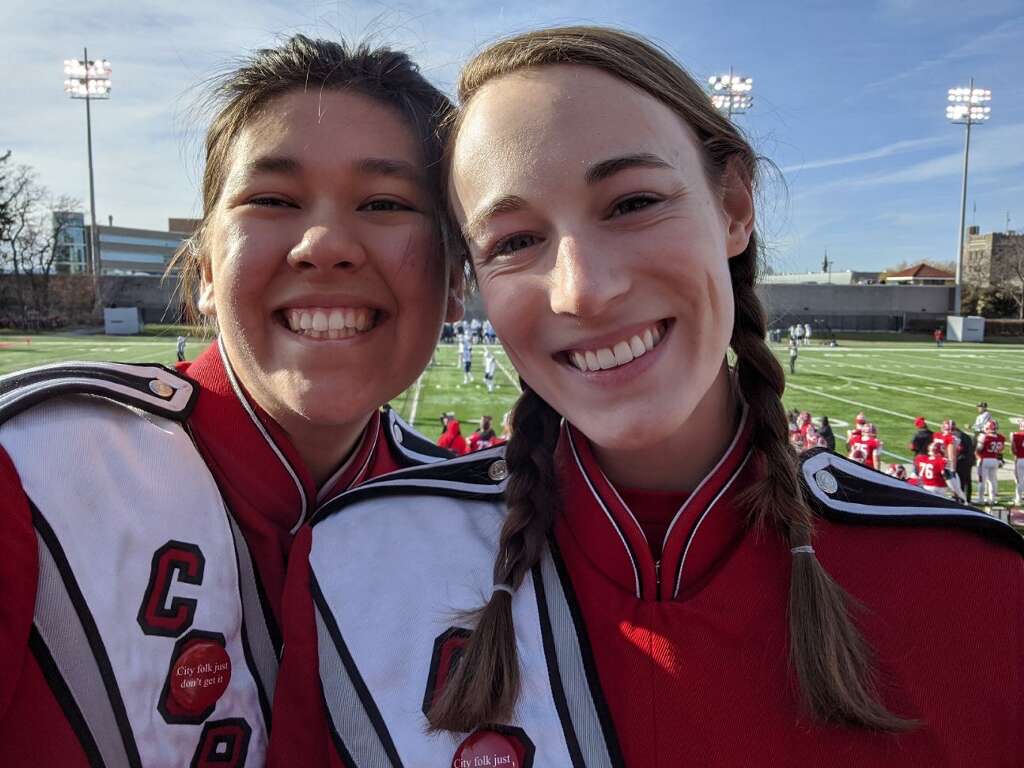 Dear Big Red Bands Alumni,
As we celebrate another successful season of the Big Red Bands, we are excited to share some of our best experiences with you. We've brought our Big Red spirit to games in New Haven, Philadelphia, and Cambridge as well as Ithaca and are looking forward to finishing out our semester with some final band events. We'd like to thank you for your support during our annual Phonathon and at all of our performances- we couldn't do all that we do without our alumni!
We've loved serving as your 2019 Alumni Relations chairs, and look forward to passing the role down in December.
Flove,
Julia Klopfer '20 and Diane Sutyak '20
And now presenting the only REAL BandNotes in the Ivy League!