Hey alumni!
What a wild year it has been! This past marching band season has provide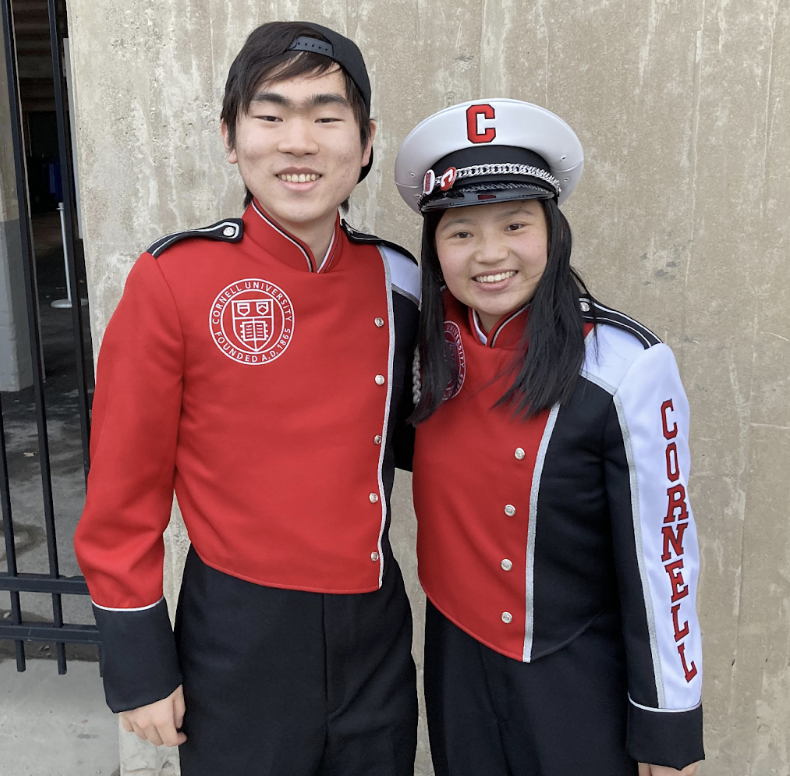 d us with so many fond memories that we will remember for the rest of our lives. From marching "Good 4 U" at Homecoming, to walking down the streets of Manhattan for Sy Katz, this semester was filled with so many new adventures and flovely experiences. We were so happy to welcome back alumni for reunion and had great turnout at the Homecoming luncheon, events that haven't happened since 2019! We could not have asked for a better way to end our final season in the BRMB and are fortunate to have such a supportive community to spend it with.
We're super excited to see what the future holds for the BRMB and can't wait to see what the 2023 Alumni Relations chairs will do next year.
With flove, your 2022 Alumni Relations Chairs,
Megan Chang and Justin Han
And now…presenting the only REAL Band Notes in the Ivy League!