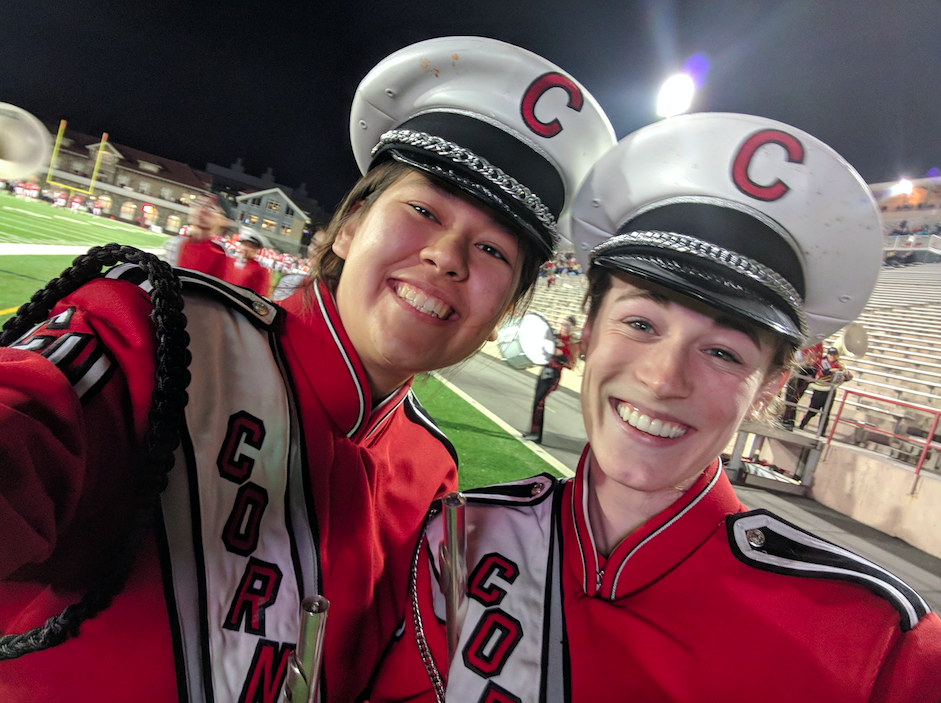 Hey Alumni!
We are Julia Klopfer and Diane Sutyak, your 2019 Alumni Relations Chairs! We are excited to introduce ourselves and present the Spring 2019 BandNotes. Julia Klopfer is a junior in the College of Agriculture and Life Sciences from Marblehead, Massachusetts. She has previously served as Treasurer and Alumni Relations Chair. Diane Sutyak is a junior in the College of Engineering from York, Pennsylvania. She has previously served as ShowComm Chair and Flute Section Leader. We have both had phenomenal experiences on Bandstaph, and are happy to return as co-chairs.
We are excited to say that Band is full swing this semester. We're very busy keeping old traditions, while developing new traditions. Observe some aardvarking during Spring Concert, or some fresh new moves parading on Dragon Day! It may not be Fall, but the Band keeps busy spreading spirit around campus.
Flove,
Julia Klopfer '20 & Diane Sutyak '20
And now presenting the only REAL Spring 2018 BandNotes Articles in the Ivy League!