The Flutes have already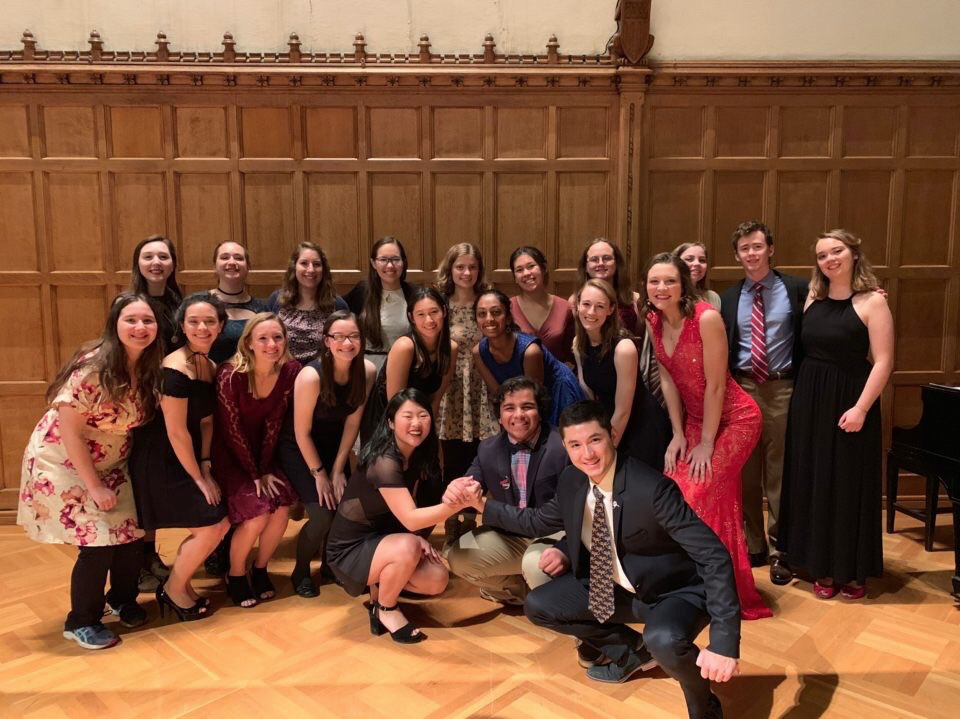 had a lot of fun together this semester! Some of our notable events include Palentine's Day Brunch, a trip to the Alley Cat Cafe, and Soup Sundays at Flute House. We're also very excited to have six members on Bandstaph! Julia Klopfer '20 and Diane Sutyak '20 are Alumni Relations Chairs, Prajeet Sarker '22 is a Head Librarian, and Jamie Poole 'ZI is a Historian. This semester, section leaders Sophie Zirkel 'ZI and Bridget Childs 'ZI are working on getting flute merchandise, buttons, and organizing flute cheers. We know this semester is just the beginning of a great year, but we would also like to congratulate our second semester seniors: Claire Schiefelbein, Marina Chang, Alex Wong, Caroline Dodd, Kathleen Won, and Steph Tarlowe. We know you are all going to accomplish so much, but what are we going to do without you?? To old flutes, we send you our flove!
The Clarinet sect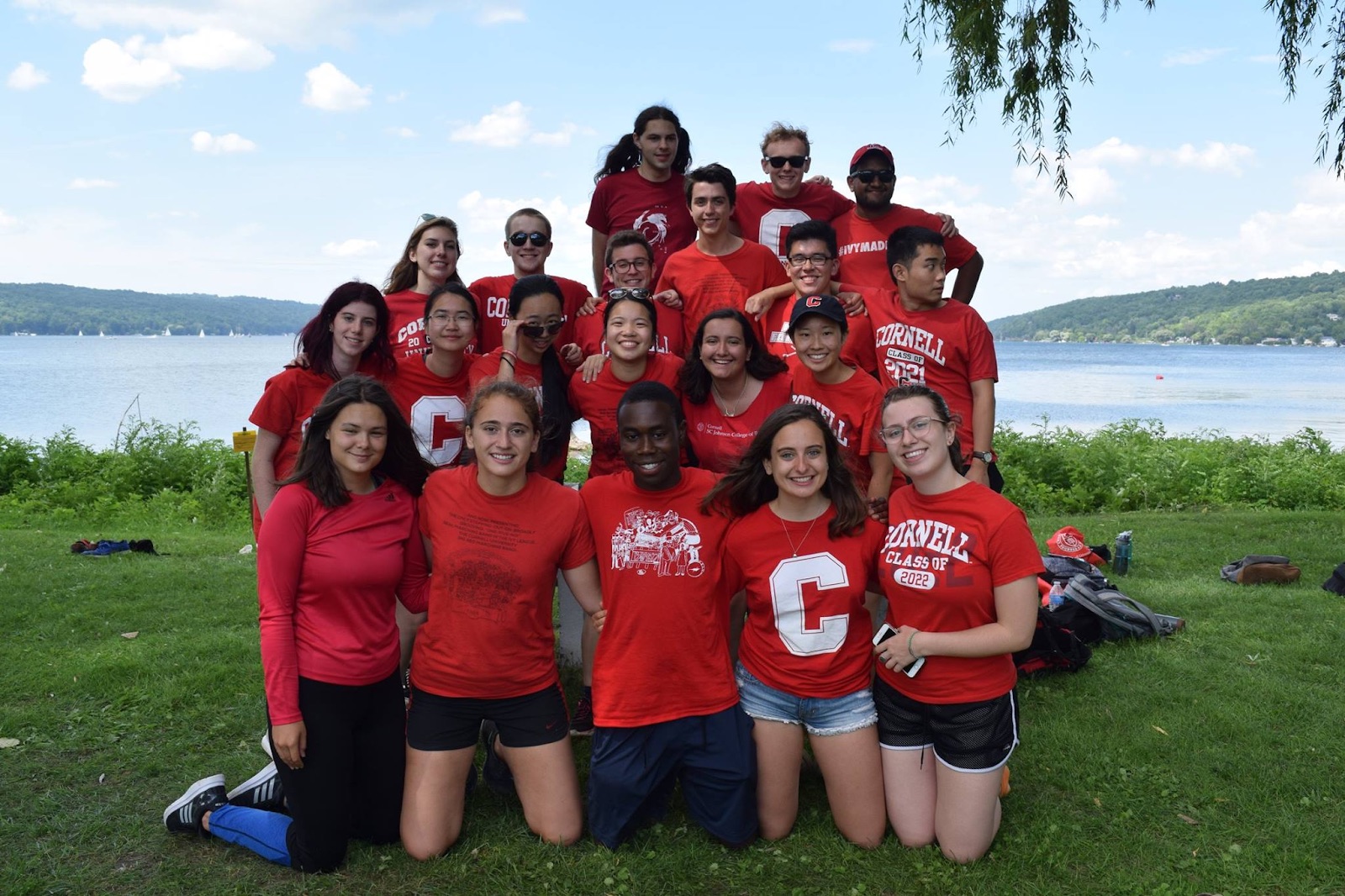 ion is up to great things as usual. We welcomed some awesome new freshmen and sophomores to the band, and we're looking forward to gaining even more new members. This semester we had a lot of fun with one of our favorite events, Mean Girls & Nutella. If you couldn't guess from the name, we eat Nutella-themed desserts and watch Mean Girls, a section favorite. We are also proud to see our section represent with many elected positions in both the Marching Band and Pep Band. Positions including Pep Band Manager (Natalie Parker), Pep Band Historian (Leigh Miller), Marching Band Secretary (Leigh Miller), Marching Band Uniform Chair (Carey Lau), Marching Band Treasurer (Audrey Guo), Pep Band Social Chair (Ava Soule), Pep Band Fundraising Chair (Caressa Swartz), Pep Band Conductor (Jeremy Miller), and Pep Band Secretary (Michael Earle) are held by members of the clarinet section. Even with all this going on, we can't wait for more exciting times.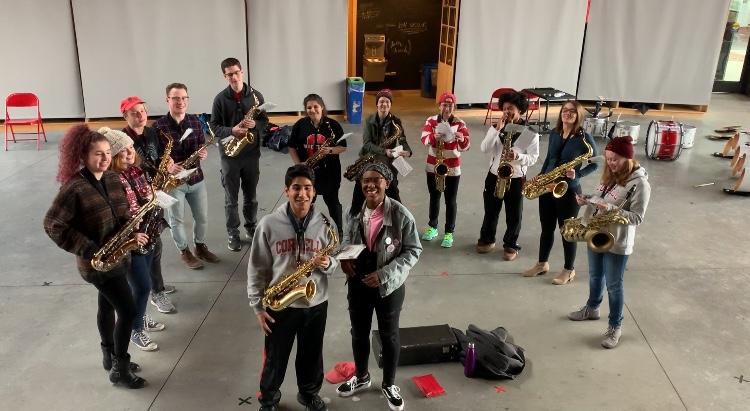 The Saxes have had a wonderful start to the year. We've put in a lot of effort into keeping the section active and engaged with the absence of Marching Band, and we are so excited for what is in store for the rest of the semester. From having a meet up in NYC over winter break to hanging out weekly off campus and even getting together to play sax cheers for former section leader, Alexis Stambaugh '05, we have kept ourselves very busy. We have even begun holding unofficial meetings to make sure everyone has a voice in how our section is run. Many of our members have also started taking a leadership role in our Band with 7 saxes on Bandstaph, one being Head Manager Jill Crosby '21. All in all, the section is really strong right now and we cannot wait to see what the rest of the year has in store!
The Trumpets are ready to run the band in 2019. Our section boasts 12 members of Bandstaph in 10 different positions and 2 different position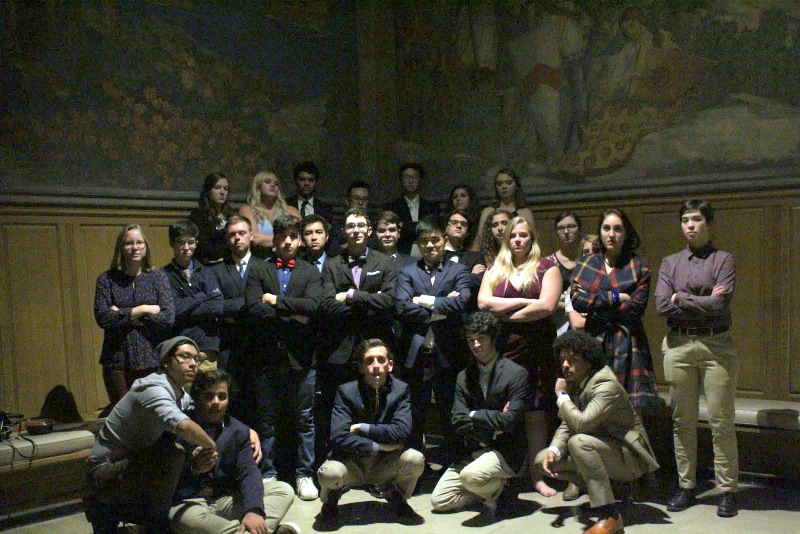 s held by 3 trumpets on the Pep Band Board! Among these are the three most powerful people in the band: our section leader Spot Ellert-Beck '20, our Spinmaster (and ShowComm Chair) Peter VandeVort '21, and Cups '22. Oh, and our own Buckets "Justin" Kozma '20 will be waving his arms as the Drum Major of the BRMB this year (wow). Most importantly, we revere Andrew Ardizzone '20 as the 2019 Hannah Sollecito Trumpet Mom! We are super excited for our new weekly(ish) sectionals to get more time playing cheers and improving our glorious sound! When we're not hard at work being the best, you can catch us hosting movie nights or tearing up the crumpets fields. As all things come to an end, we are cherishing our last semester with our wonderful '19 seniors: Hagan "Tips" Han, Claire Schiefelbein, Diana Herrera, Jeff "JEFF" Van, Molly Bergin, and Zeyu Hu. Be brave in your next adventures, and we will do the same. Here's to a loud, awesome 2019!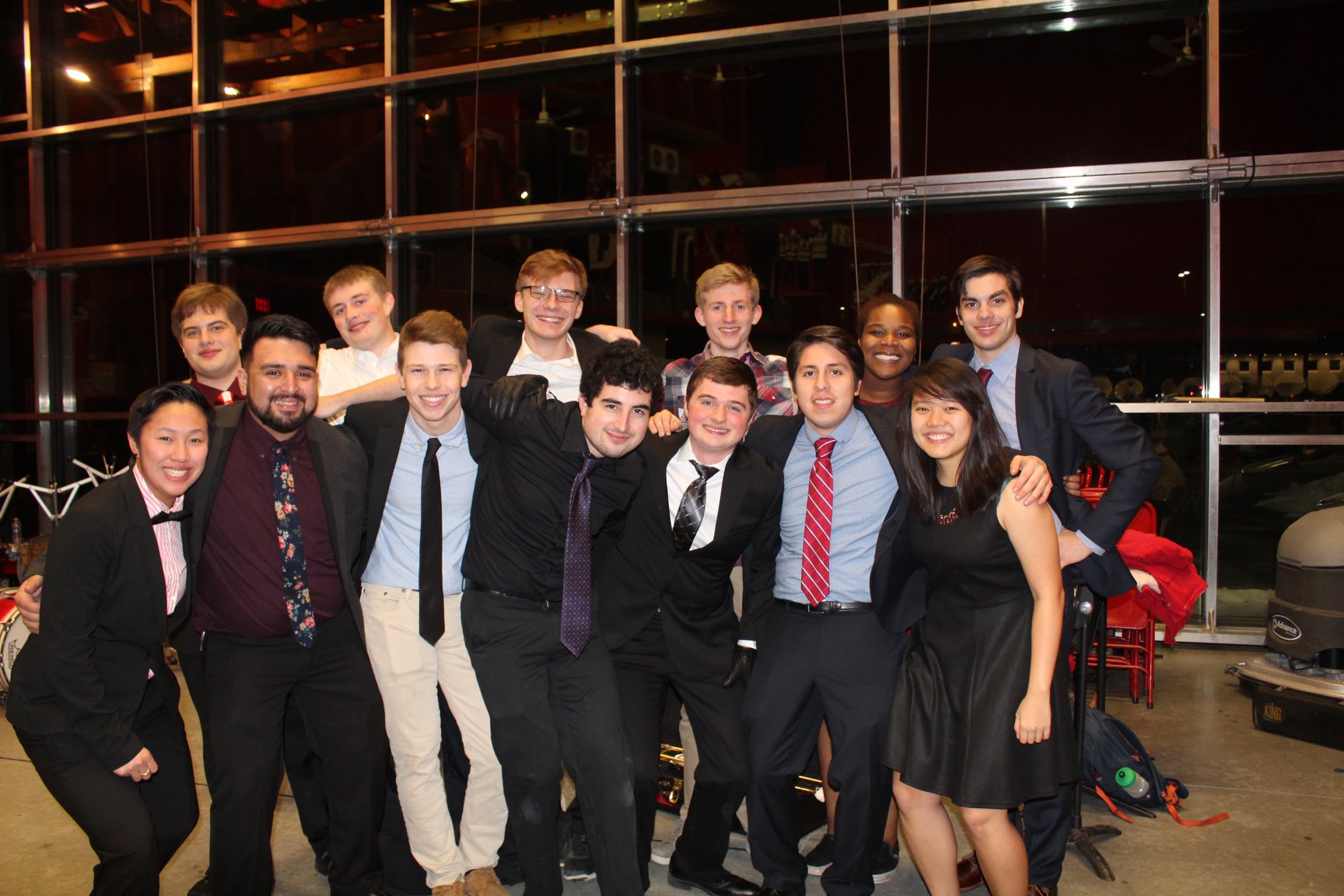 Da Bones are in the midst of a great Spring semester! We (Devin Smedira and Alex "Puffle" Loane if you do not know us), are having a great time section leading, and look forward to all the adventures still to come. We're honored to be trusted to lead the section and are excited for a great 2019. Right now, the regular hockey season is coming to a close and playoffs are starting for most sports. Attendance is great for every event and a little balance breaking at some times. We're trying to squeeze in as much time as we can with the seniors before they leave us in May. We had a great start to the year and have more fun events planned for the semester like a Spring egg hunt or a potential mac n cheese and crafts night. We've also been bridging the gap with other sections and hosting a couple of movie nights. In short, we're making the most of the present and anxiously awaiting the future.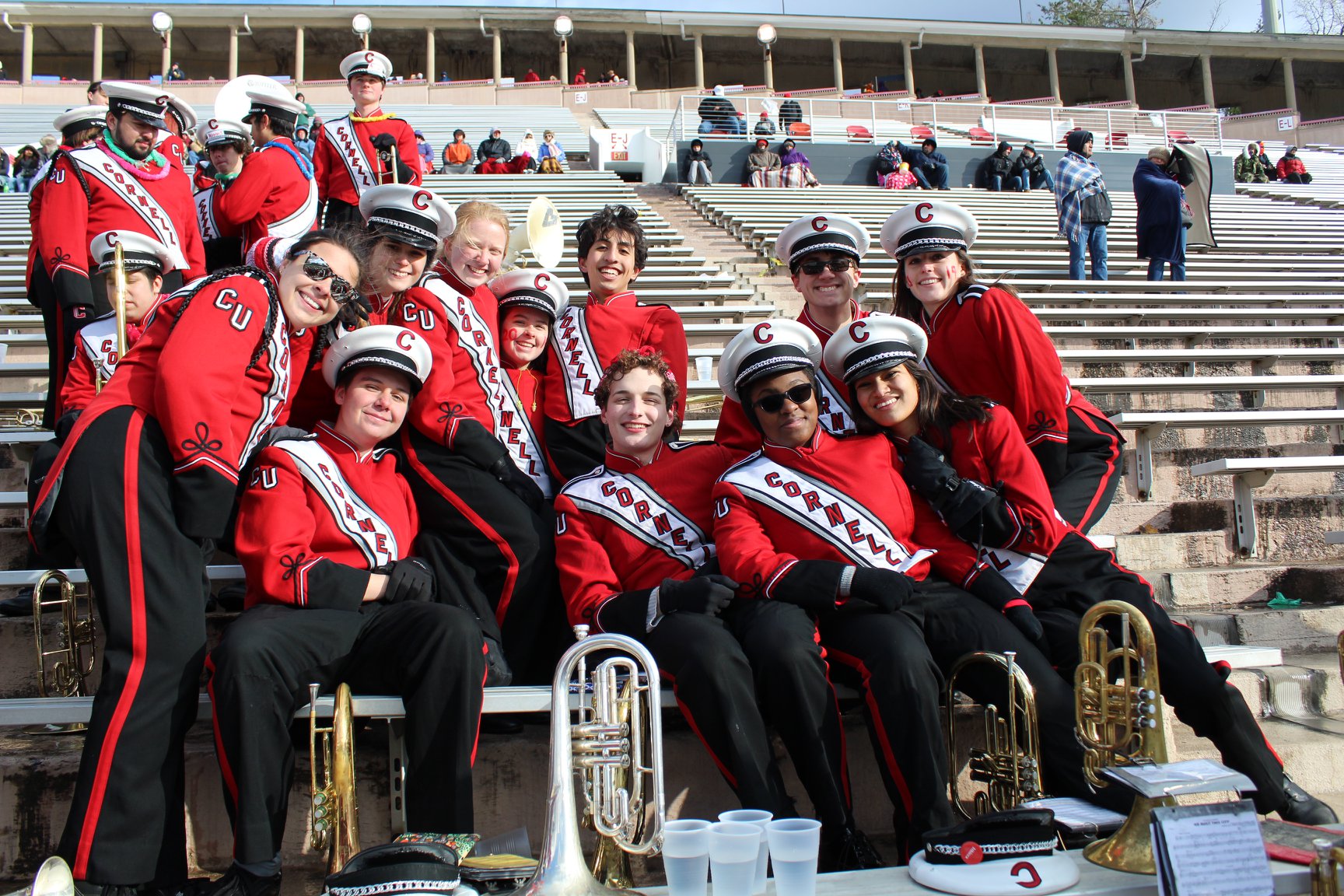 The Horns are still as wholesome and Waluigi-obsessed as ever, and looking forward to a wahhh-nderful spring semester! This year's Section Leaders are Emma Jacob '20 (once more around the block) and Carrie Rucker '21. Representation in Bandstaph is still strong, with Kassandra Patrick '21 and Thea Shames '21 serving as Equipment Chairs, and Kelly Grice '20 as ShowComm Chair. In Pep Band, Emma is a Spring 2019 Conductor, and Carrie is Historian. It will be hard to say goodbye to our seniors Maria Komorowski, Lauren McBrearty, and Brandon Smith this spring, but we wish them the best of luck in the future. (Come back to visit!!) So far this semester we have had baking with the guard and flutes, pizza-making, and Horn-y Valentines, and we're looking forward to plenty more wholesome horn events to get us through until marching band starts up again in the fall!
The Guard is enjoying their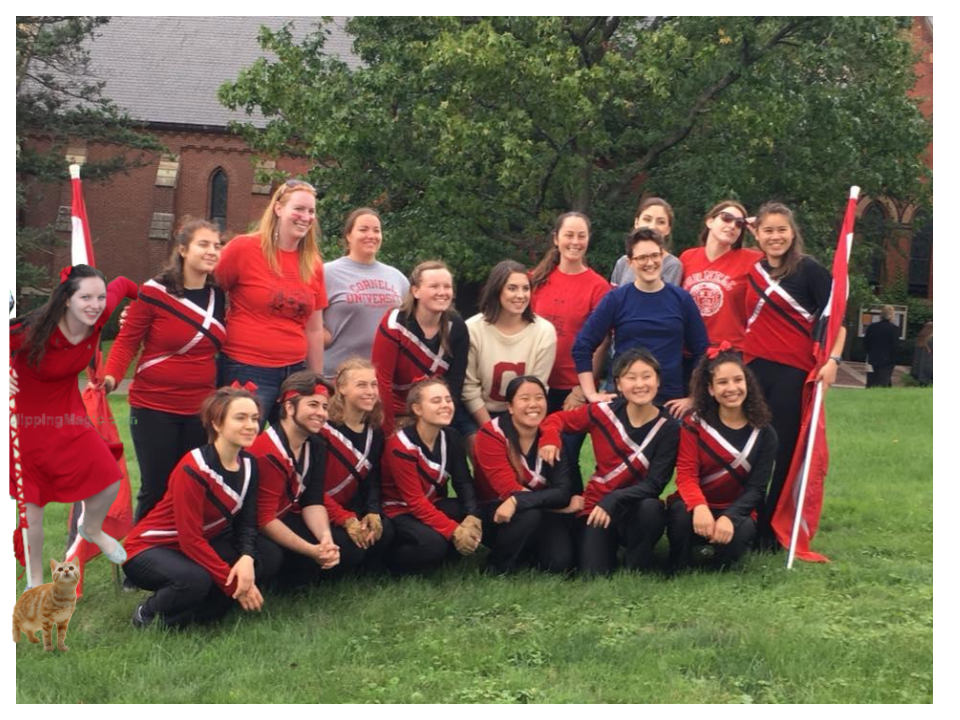 calming off-season, taking the opportunity to relax and focus on schoolwork. In a "something old, something new" leadership team, Emma Downey '21 returned as co-captain, and Emily "Eggily" Grigg '21 took on a new role as captain. We recently welcomed two new Guard Jesters, Shan Parikh '21 and Jessica "Wiki" Nardulli '21, in a fun afternoon of mac-and-cheese and memes. With events like Spring Concert on the horizon, we're looking forward to refreshing our concerting skills at a small amount of guard rehearsals before showing the world what we've got. We would also like to give a shoutout to our three guard members who are partaking in Indoor Drumline this year: Toni Sassano '19, Angie Menjivar '22, and Shuya Zhao '22.
The Tubae are still doing fantastic in the spring of 2019. None of our freshmen left, and now they are both pep band librarians!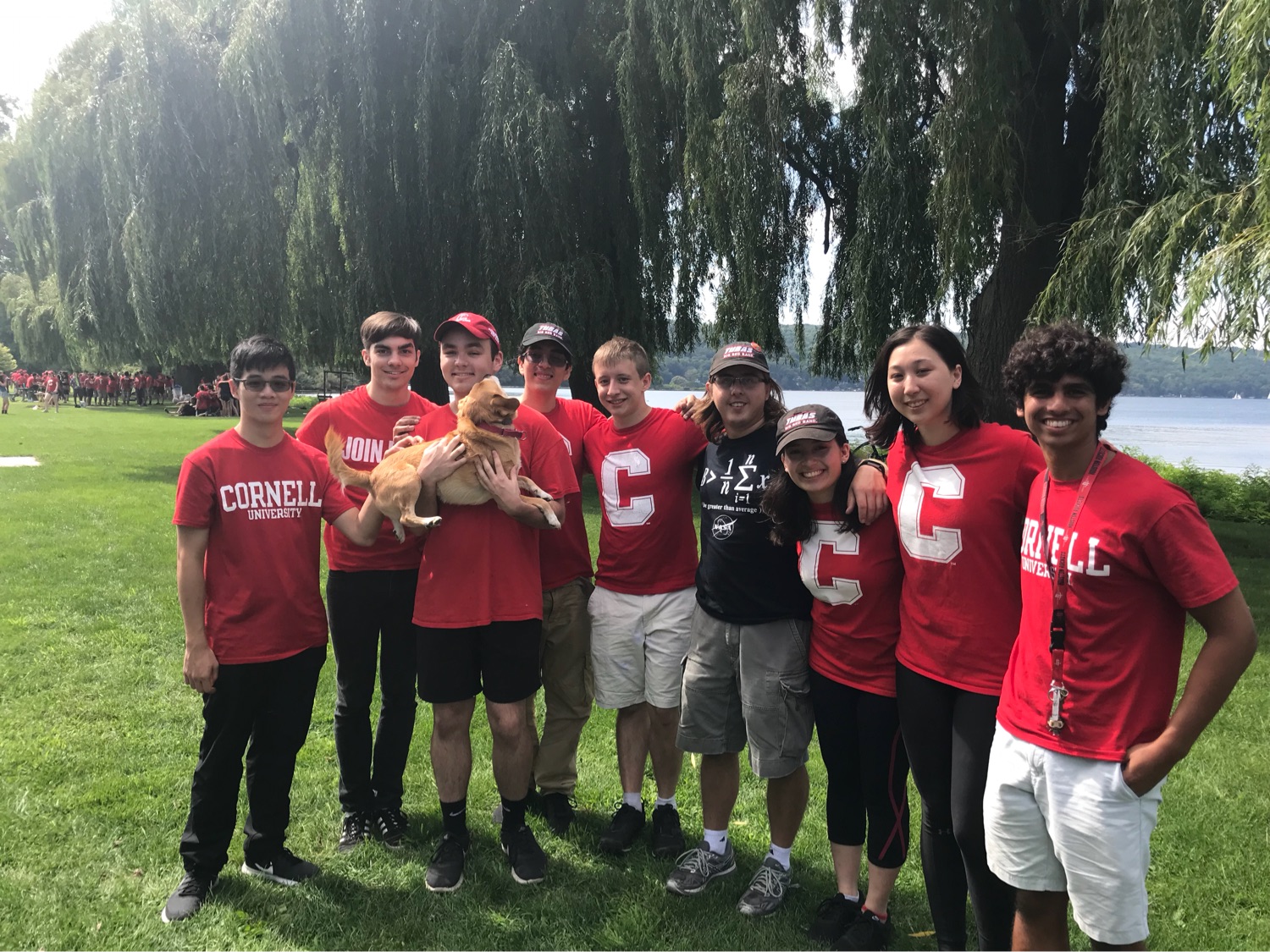 Percussion declines to provide any more information. We are, to quote the BRBAA website, "Too Cool for Band Notes".