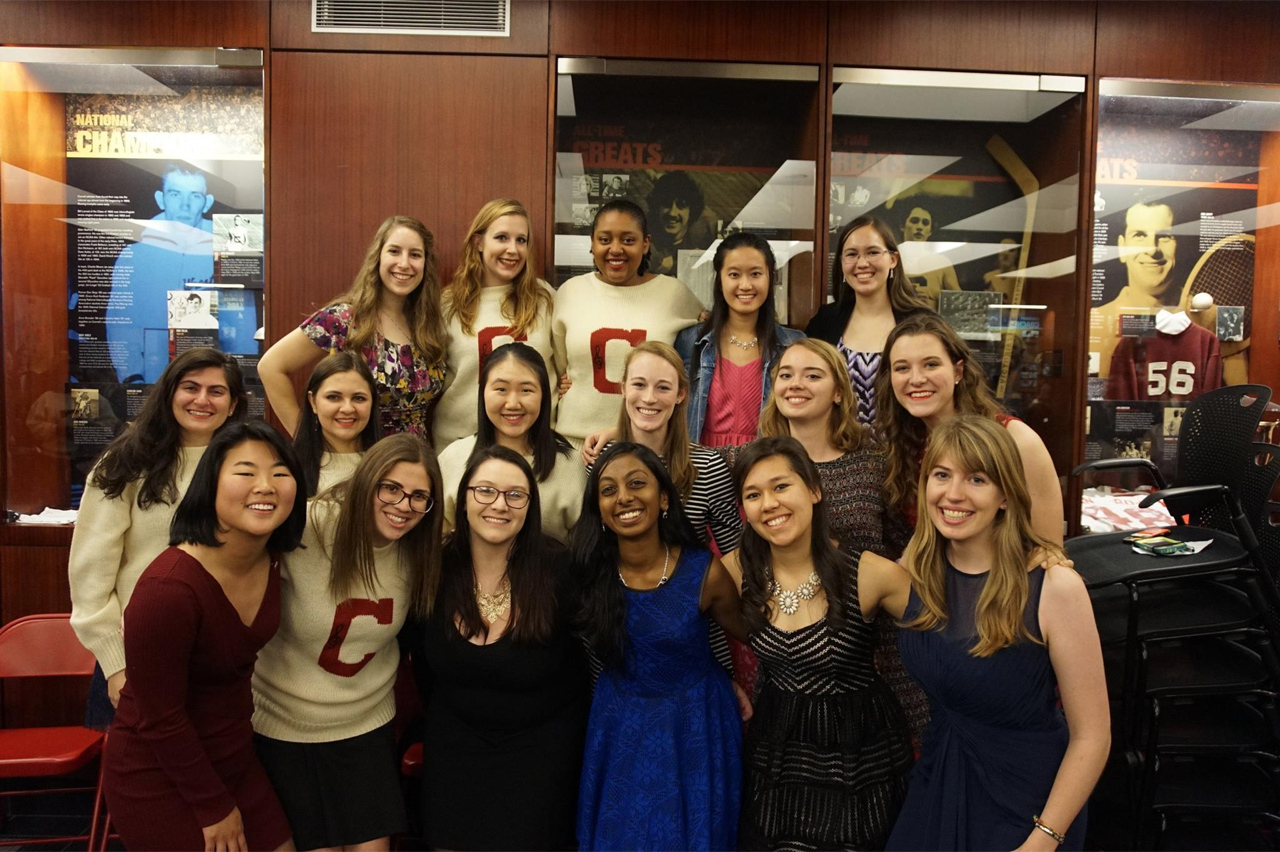 The Flutes have been up to their usual shenanigans this semester! We had a cookie-making party at the beginning of the semester, watched a few movies together, and are looking forward to many more fun events. Several flutes stepped up to leadership positions in 2017: Kathleen Won is our (f)lovely head manager, Kristen Rose Baxter and Julia Klopfer are Alumni chairs, Diane Sutyak is a member of the show committee, and Laasya Renganathan is one of our publicity chairs! We can't wait for the fall to bring us more marching band, more flute freshmen, and more fun.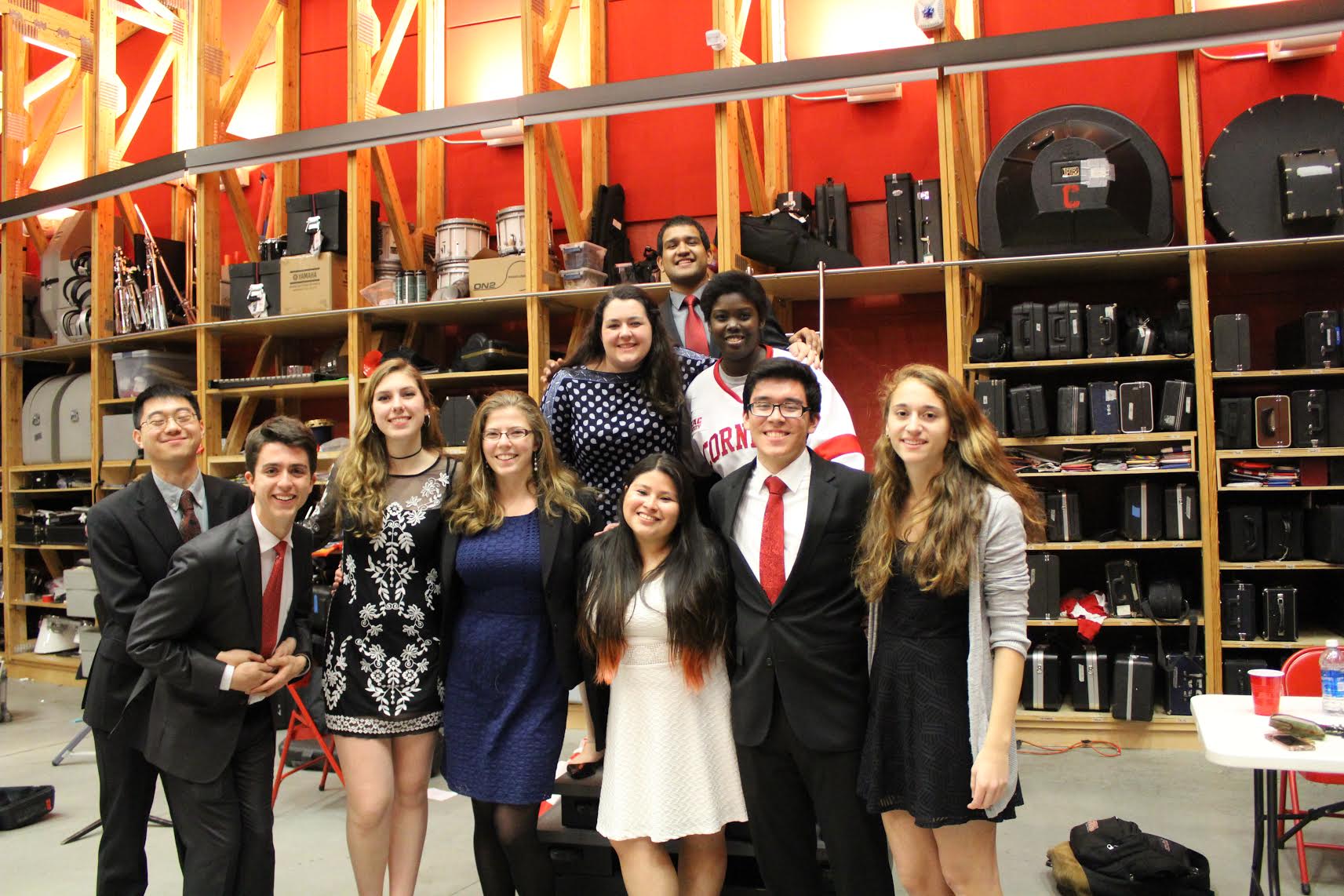 The Clarinets have been keeping busy this spring semester despite not having many marching band events. We've been having a lot of fun with each other at unofficial events like our first ever cook-off! We also started playing Dungeons&Dragons together and spent an evening skating at Lynah. We enjoyed getting to play some of our favorite band songs at Giving Day (#remembertheband.) We can't wait to begin preparing for next fall's shows!
The Saxes are enjoying a relaxing spring semester!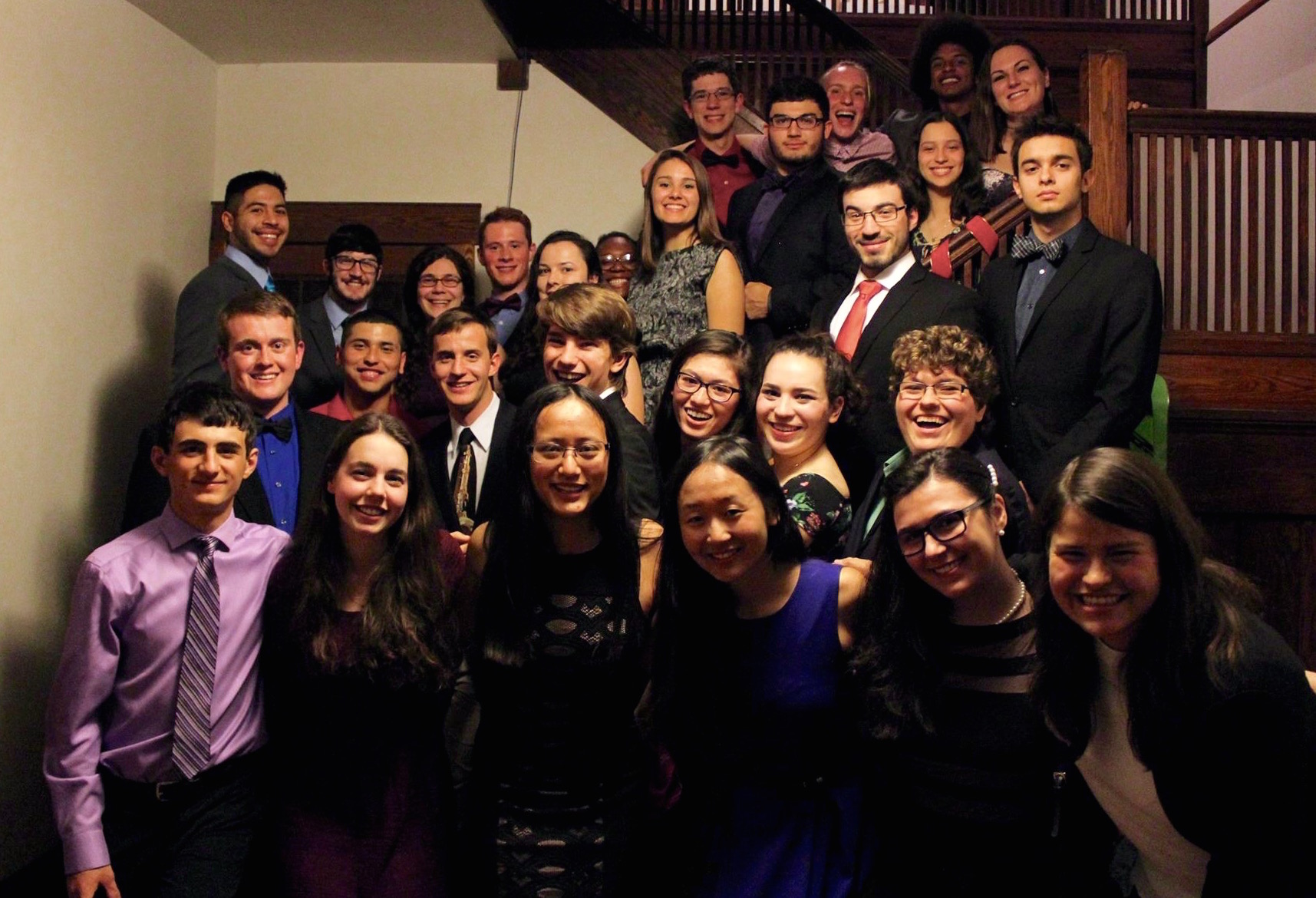 Since getting together in NYC over winter break (because who can go six weeks without any saxes, amirite?) and starting the semester with a minty cocoa movie night, most of us spend our weeks in Saxhouse hiding from the ever-changing Ithaca weather. We're getting ready to test some brand new sax cheers for the coming season! In addition, the saxes may be creating a drum major dynasty with Jeff Crosby '18 becoming the 2017 Drum Major!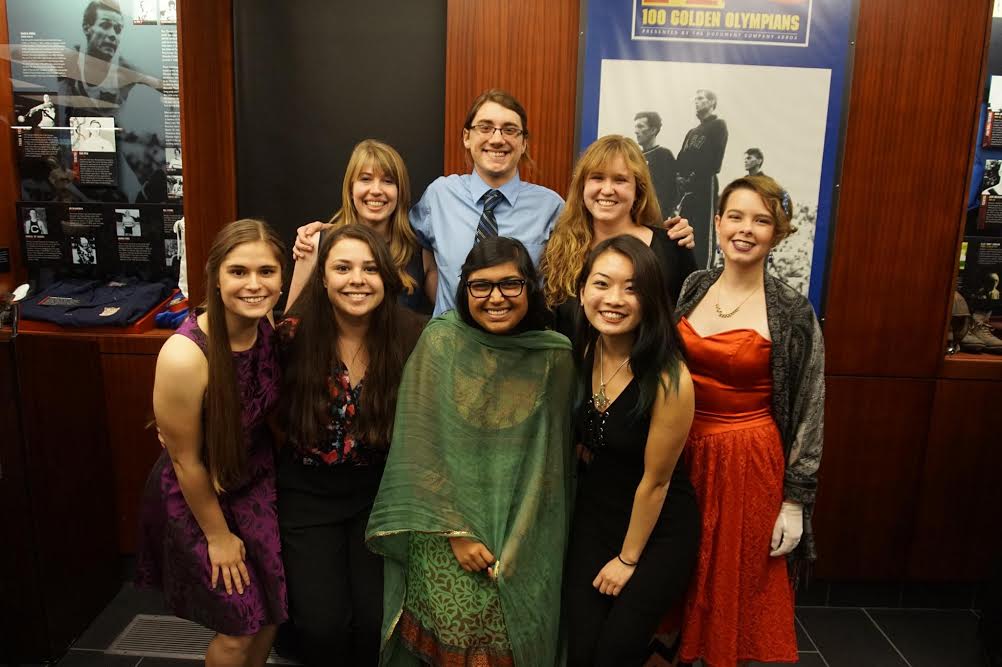 The Horns have been keeping busy since the end of the marching season. We were heartbroken when our exchange Dane, Amanda Laursen, had to return to her native Denmark. Many of us continued to play our horns in the Big Red Pep Band, where our very own Snigdha Sharma is conducting this season! Even so, we had fun donning our uniforms one last time for Spring concert!
The Trumpets have had a great start to 2017!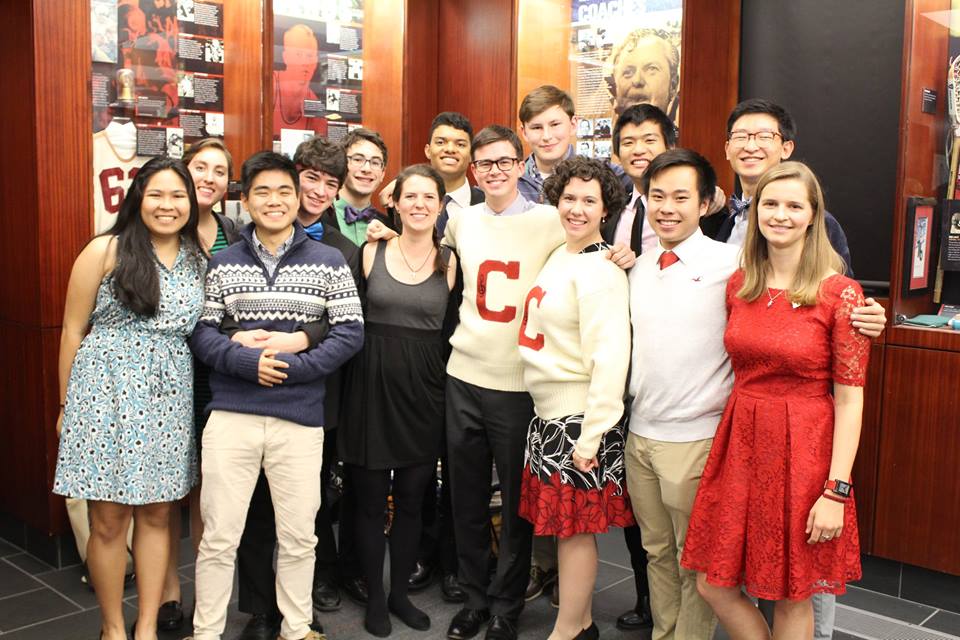 We have continued to ascend to band leadership with Mary Amper '18 as Trumpet Section Leader, Bethany Angeliu '18 going from the second most powerful position in the band (Head Manager) to the most powerful position in the band (Spinmaster), Diana Herrera '19 as too many bandstaph positions (and Trumpet Mom), Molly Bergin '19 (a trumpet at heart) as Field Manager, Chris Sanchez '20 as ShowComm Chair, Ponyboy Siper '20 and Gabby Alvarez '20 as Fundraising Chairs, and Spot Ellert-Beck '20 as Webmaster. We've been waffle-frolicking, ice skating, hanging out with trumpet alums on pep band trips and in Ithaca, and playing as loud and high as ever. We will miss our seniors, Pinto Smith '17, Saby Buch '17, and Liz VanDenburgh '17, as they graduate and move on to life after Cornell. We've become a younger section, but our future looks bright. We're looking forward to the return of Pinto from the working world later this spring, having our trumpet formal at the classiest of establishments (Chi Buff), and to a great Fall 2017 season!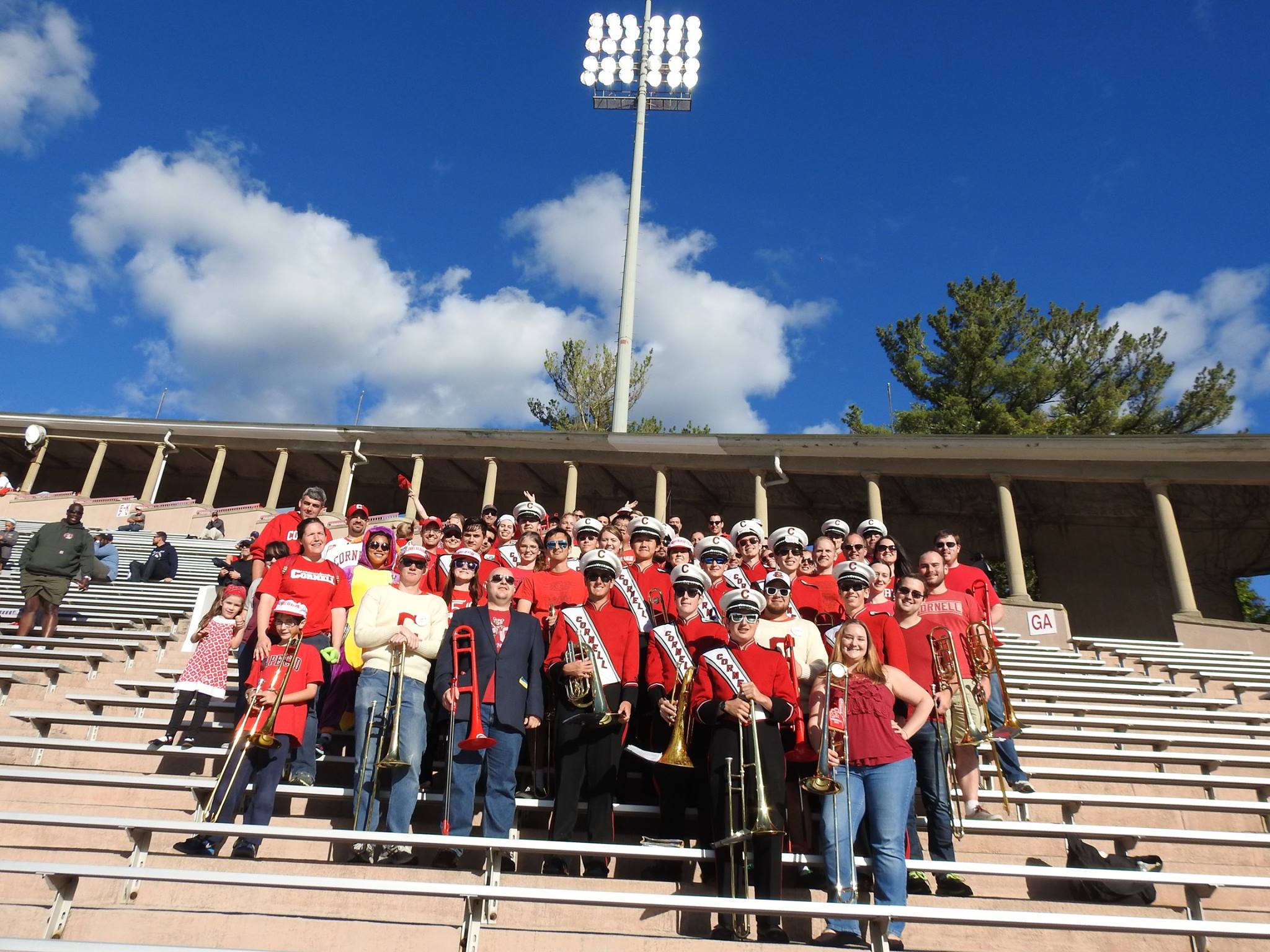 The Bones are doing great this semester!  We've kept most of our freshmen and are have grabbed some more for pep band. We can't wait for Cornell Days and marching season to roll around again. Bone Mugs are moving onto the design mock-up stage, so once we get that and approve it, we'll be able to order again! Thank you so much to all of those who donated to save them! We've been hanging out with other sections a bunch and have generally still been the best section in the band. Please come visit us, we love you all so much, and we miss you!
The Tubae have had a fun semester so far,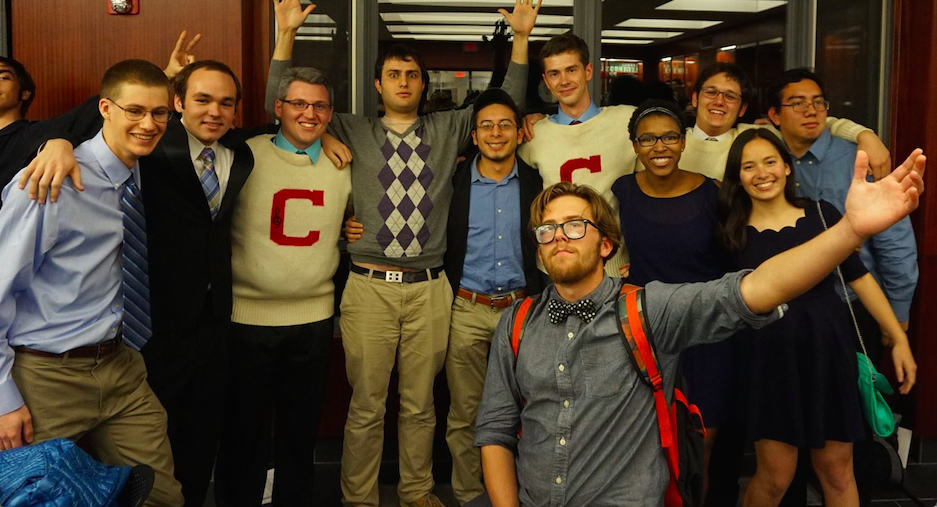 even though there's a lot less band going on! We've of course been continuing our Taco Tuesday tradition. This semester we have one tuba, David, abroad, and one tuba … on BOARD! That is, the pep band board! Our one and only freshman, Zach, has taken up duties as Pep Band Treasurer! Our seniors have been enjoying their last semester, and we're getting ready for another FUN FUN FUN semester next year!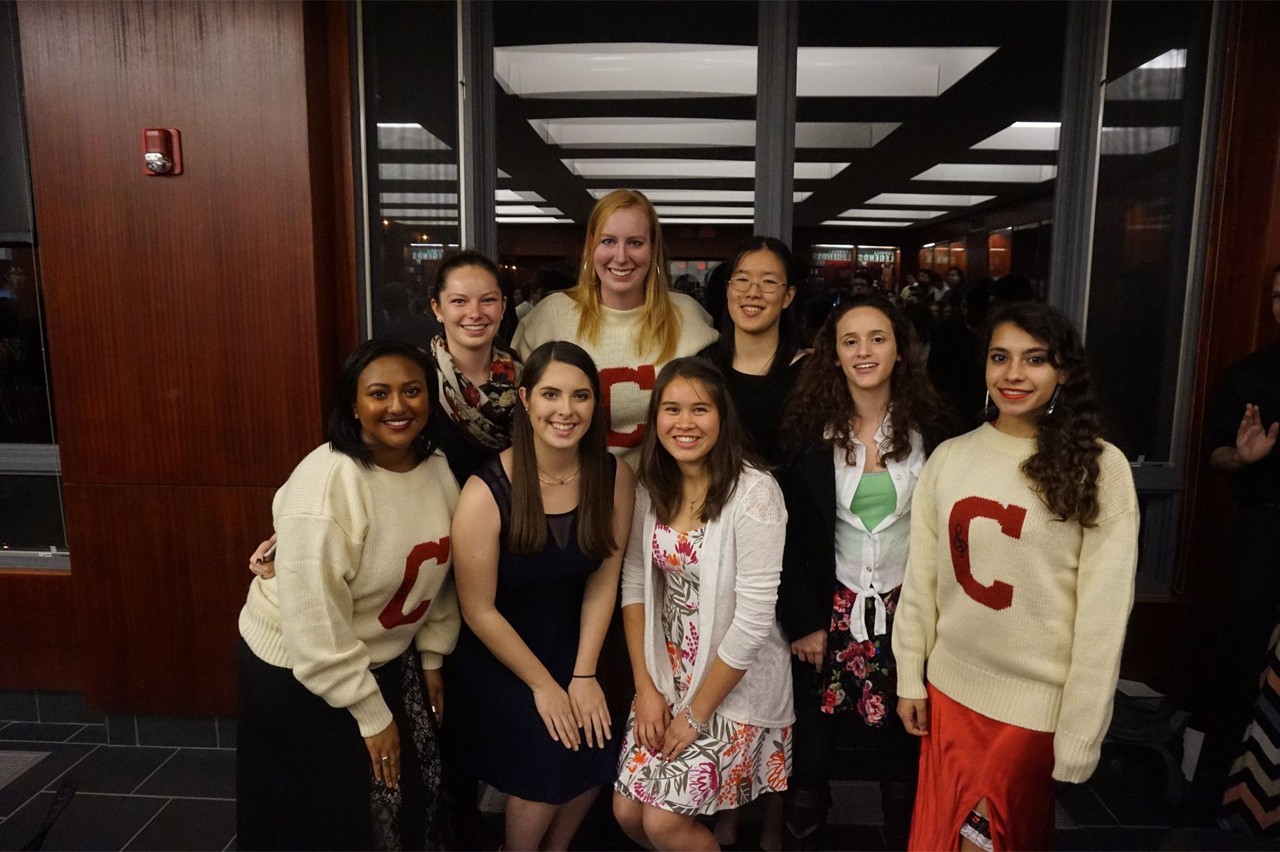 The Guard is hunkering down for the winter as we wait in anticipation for spring to come so we can bust out our silks once again. In the meantime, we have elected a new captain, Becca Rodell '19, and re-elected our 2016 co-captain, Lauren Russo '18, to lead the prettiest section in the Big Red Marching Band for the 2017 year. Also, congrats to Tara van Nieuwstadt '20 for taking on the role of Publicity Chair (the legacy continues)! We are so excited to see what this year has to offer!
As usual, percussion is too cool to be in BandNotes!