Hey Band!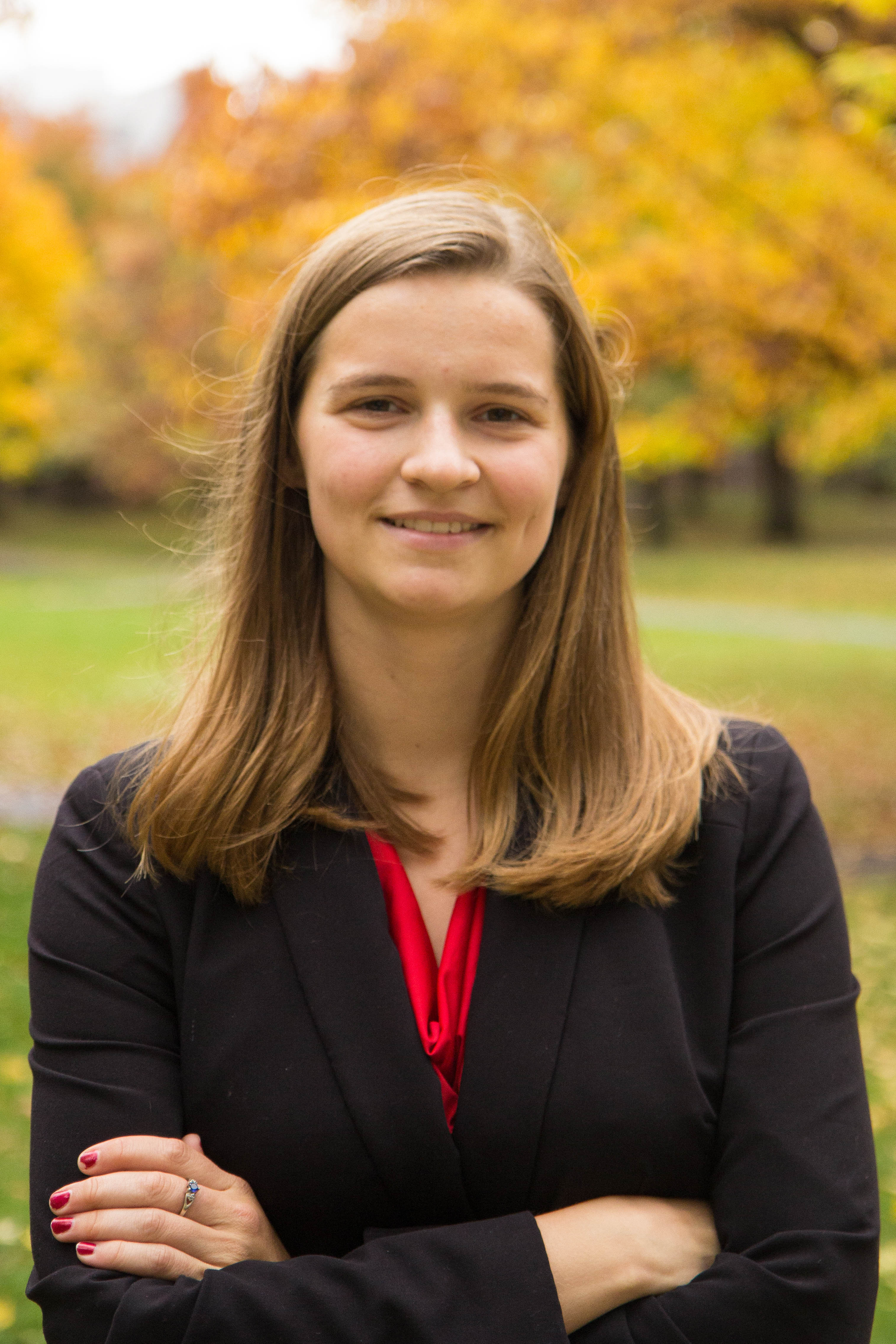 Well, this semester has certainly had its share of high adventure for the Cornell University Big Red Marching Band! It's been a truly unique experience to serve the Band alongside Serge this semester, and I'm grateful for the support of the Band and Bandstaph in our compressed schedule this fall. Industrial Labor Relations has built a foundation for my education, but experiences such as leading the Band have been essential to my growth as a person, a leader and a friend.
Our season started with a bang at Homecoming, where we were glad to see many of you back on the Hill. In addition to our usual festivities, we celebrated the life of Hannah Sollecito '11, who passed away this last spring, with the planting of a red hydrangea outside the Fischell Band Center. This isn't the only new addition to come to our facilities—this fall, we received design implementations from a Design and Environmental Analysis class at Cornell including a TV display for donors, a display for our parade mace, banners representing sections in the Band, and a chalk wall and cork board in the back of the room. We're looking forward to more implementations later this year, so stay glued to your social media channels for some sneak peeks of all the new additions! Thanks to the generosity of friends, family, and alumni, this year we have been able to provide new equipment for many sections including the Color guard, and we have plans to replace older field manager equipment and purchase OFFICIAL photography equipment for the Historians.
After Homecoming, we had a mere week off before charging into three consecutive trips: Harvard, Buffalo Bills, and Brown! After a Saturday home game against Sacred Heart, the Band rallied at 4am on Sunday to travel to New Era Stadium and perform for the Buffalo Bills at their pregame and halftime shows. We even made national TV! We ended our travels with our trip to Columbia, where we participated  in the Sy Katz '31 Parade down 5th Avenue in New York City. This trip is a biennial treat for the Band, and we enjoyed seeing so many people turn out for the event.
Well, this year has certainly been one for the history books, both for the Band and for me personally. Although I'll be stepping down and returning to the Trumpet section for my senior year, I plan on remaining an active member of the Band community well into the future. I can't wait to see what next year will look like, and I'm fortunate to spend one more year in the only REAL Marching Band in the Ivy League.
Bethany Angeliu '18