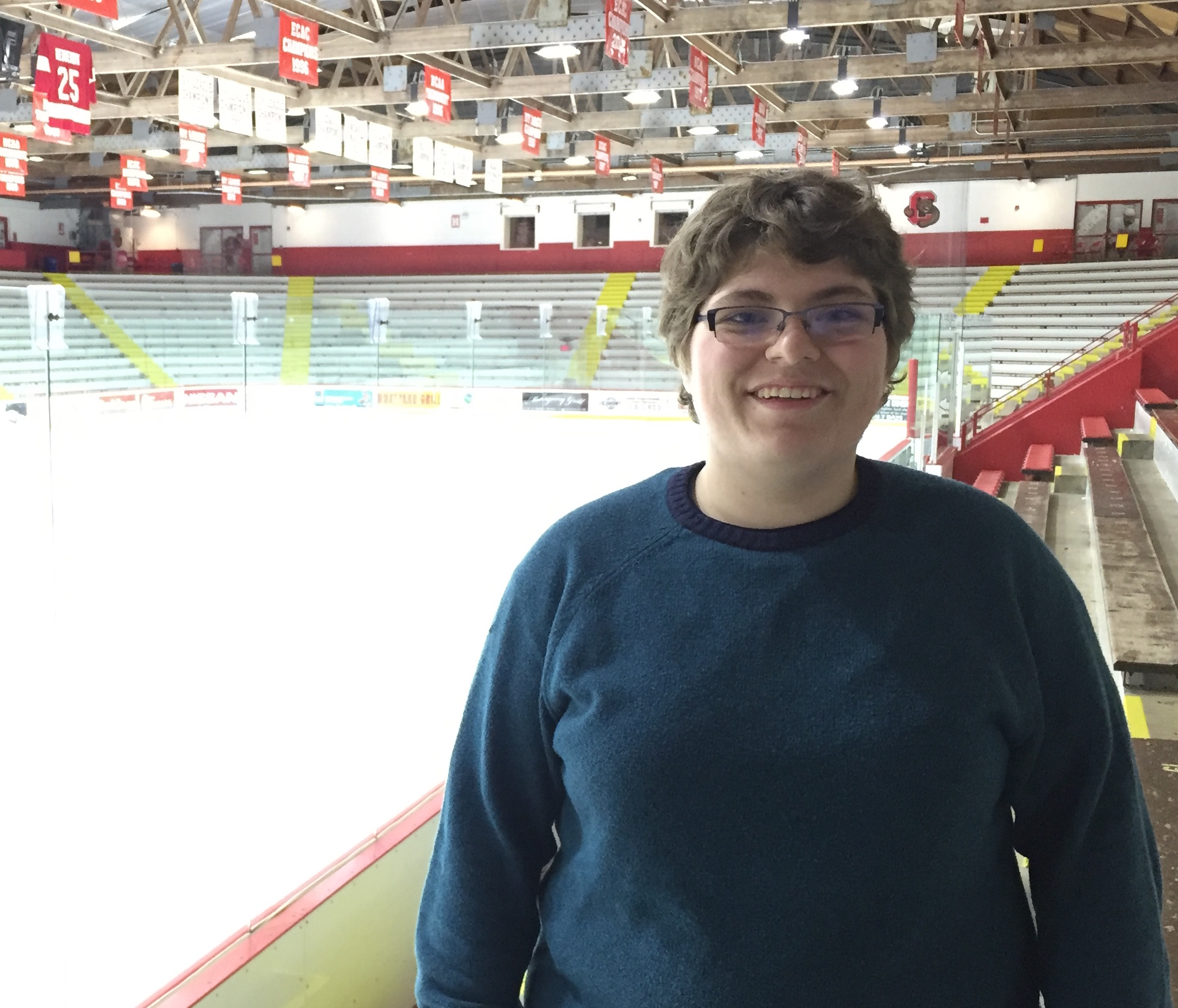 Hey everyone! My name is Elizabeth Martinson and I'm the Pep Band Manager for 2016. I am a junior history major and have loved band since the first time I visited campus. It has been a fun spring so far and I am grateful for all of the help I have received from Vincent Sheppard '17 and Jason Hutzler '16, our conductors. This is Vincent's second semester in the position so it is safe to say he has been around the block a few times.
This spring we traveled to Clarkson and St. Lawrence, Quinnipiac and Princeton and lastly, Harvard and Dartmouth. The trips went well and the band enjoyed spending time in Boston with our alumni and the Harvard band. We also met a member of the Harvard men's team who complimented us on our performance on Friday and told us he loved the energy we bring with songs such as Gary Glitter to begin the third period. Both the men's and women's hockey teams made it into the playoffs, but the women were unfortunately knocked out in two games by Clarkson, ending a late season winning streak of four games. The men's games have been a little more rough with our first home win of the semester not coming until game one of the playoff series against Union.
Outside of hockey, we have enjoyed playing at men's and women's basketball games and even received some pizza from the women's team coaches as a thank you. We are looking forward to the start of the lacrosse season. The first games we played at were March 12th against Columbia (women) and University of Virginia (men). As of March 6th, the women were 3-0 on the season, hopefully this trend continues throughout the spring.
We have also been approached to play at the Kendal Retirement Home, near the Ithaca mall, in late April. We will be playing there for an hour and getting to meet some of the residents afterwards. We have had a few new members join us this semester and they have thrown themselves in, coming to all the events they can. Feel free to reach out to me if you are visiting Ithaca and would like to join the band. My email is ejm295@cornell.edu.
–Elizabeth Martinson '17