Hey alumni!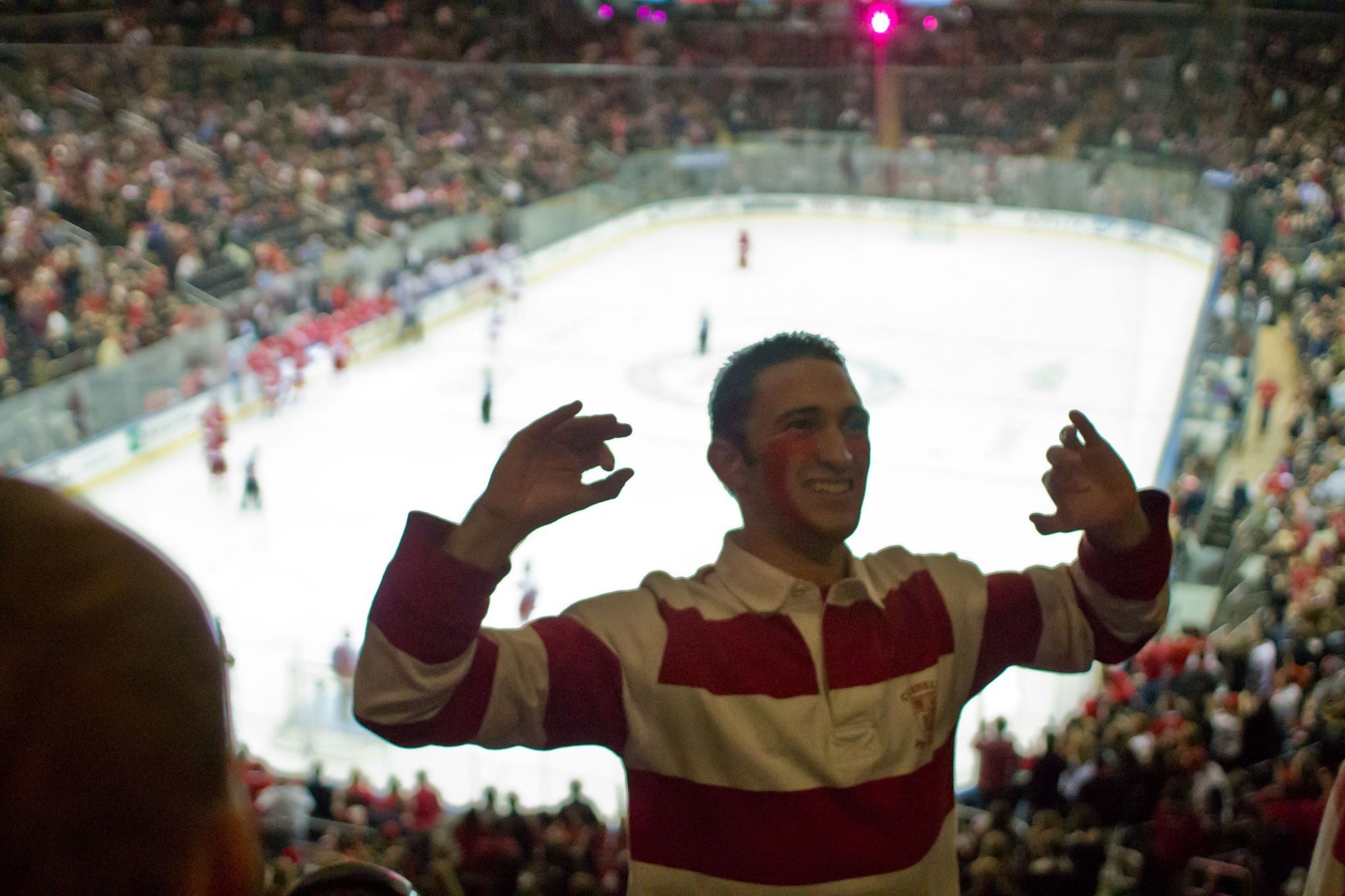 I'm Vincent, a returning conductor this semester!  It's been such an honor to be re-elected by the band, and we're on track to make this semester even more productive than the last.  We have just added yet another piece from Student Arrangers' Day last fall, and I'm so pleased that it is continuing to yield us positive results.
This semester saw the band travelling three times during the regular season, to North Country, Quinnipiac/Princeton, and Harvard/Dartmouth.  The band was spectacular during the North Country trip, easily outcompeting the home teams' fans in terms of team spirit and general volume.  While Quinnipiac's rink staff worked very hard to keep both the home and away bands quiet, Princeton was a dream as Hobey Baker Memorial Rink was packed with spirited Cornell alumni.  We worked very well with the Princeton band to keep the energy up in an exciting game for Cornell, breaking a seven game streak of ties or losses.
As hockey and basketball winds down, the band is getting ready to once again brave the outdoors for lacrosse season.  This will be an opportune time to test run some exciting new things before next season.
LGR,
Vincent Sheppard '17
Hi Alumni!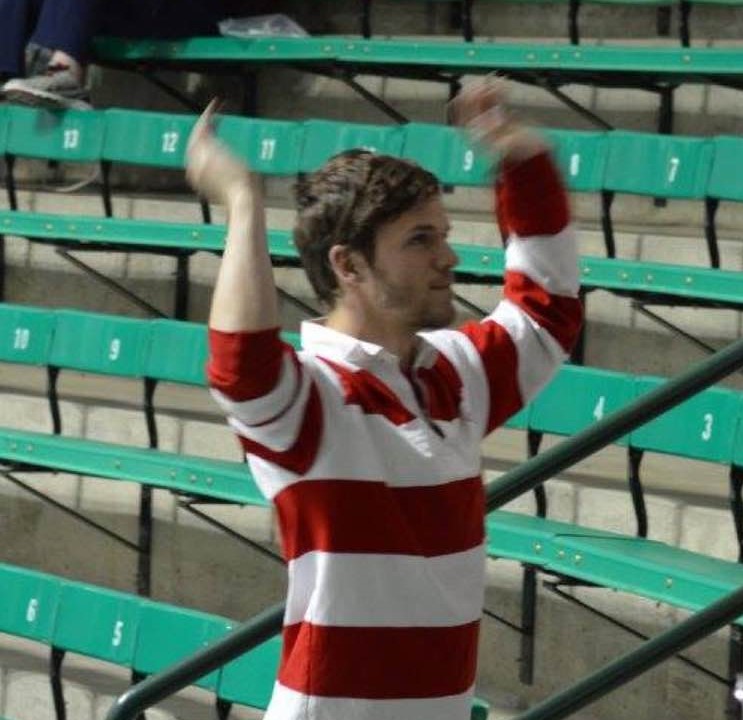 I'm Jason, one of the conductors for the Spring 2016 semester.  This semester has been going great so far, and it looks to continue as we transition from hockey season to lacrosse. The band has been, as always, a fantastic part of the atmosphere every sporting event we have attended this semester. This was especially true in the first round of playoff hockey. The band provided much-needed energy to the Lynah Faithful before overtime against Union, where the Big Red secured a spot in the ECAC quarterfinals.
We've been trying a lot of new things this semester, including new songs and cheers like "Brooklyn" and "Uprising." We are also trying new things in terms of events, playing a concert at Kendal Retirement Community and at a Big Red Baseball game against Harvard on April 2nd.
Being a Big Red Pep Band conductor has really brought a great new experience to my last semester at Cornell, and I've been so happy to be able to give back to the band in a new way. Band will be the thing I miss the most as I transition to medical school in Texas, but I've been so grateful to be a part of such a spectacular organization.
-Jason Hutzler '16