Hey Olds!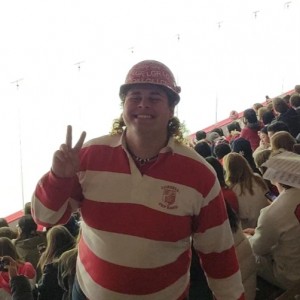 We are Olive and Dubs, and we're the Pep Band's Spring '23 Conductors!
This semester has already been so exciting, watching hockey take down #1 Quinnipiac and thwomp Union 10-1, not to mention shipping up (across?) to Harvard and playing together with the Dartmouth and Colgate bands!  We've also played at a few wrestling meets and women's hockey games which were super fun. We're also super excited for the rest of the semester,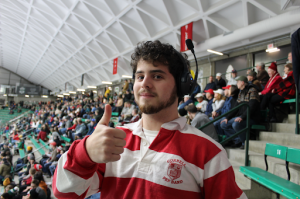 with our last away trip coming up to Brown and Yale, starting to go to men's and women's lacrosse and basketball games, and (knock on wood) some post-season hockey action!
The pep band is sounding incredible this season, and we are just so happy to be working with Slice and the whole band. We can't wait to hype up some crowds, watch our teams win, and get up to as many assorted shenanigans as possible!
Love,
Olive "your friendly neighborhood horn screamer" Faber
Dubs"resident through the fire and flames devotee" Kaprielian