Hey Alumni!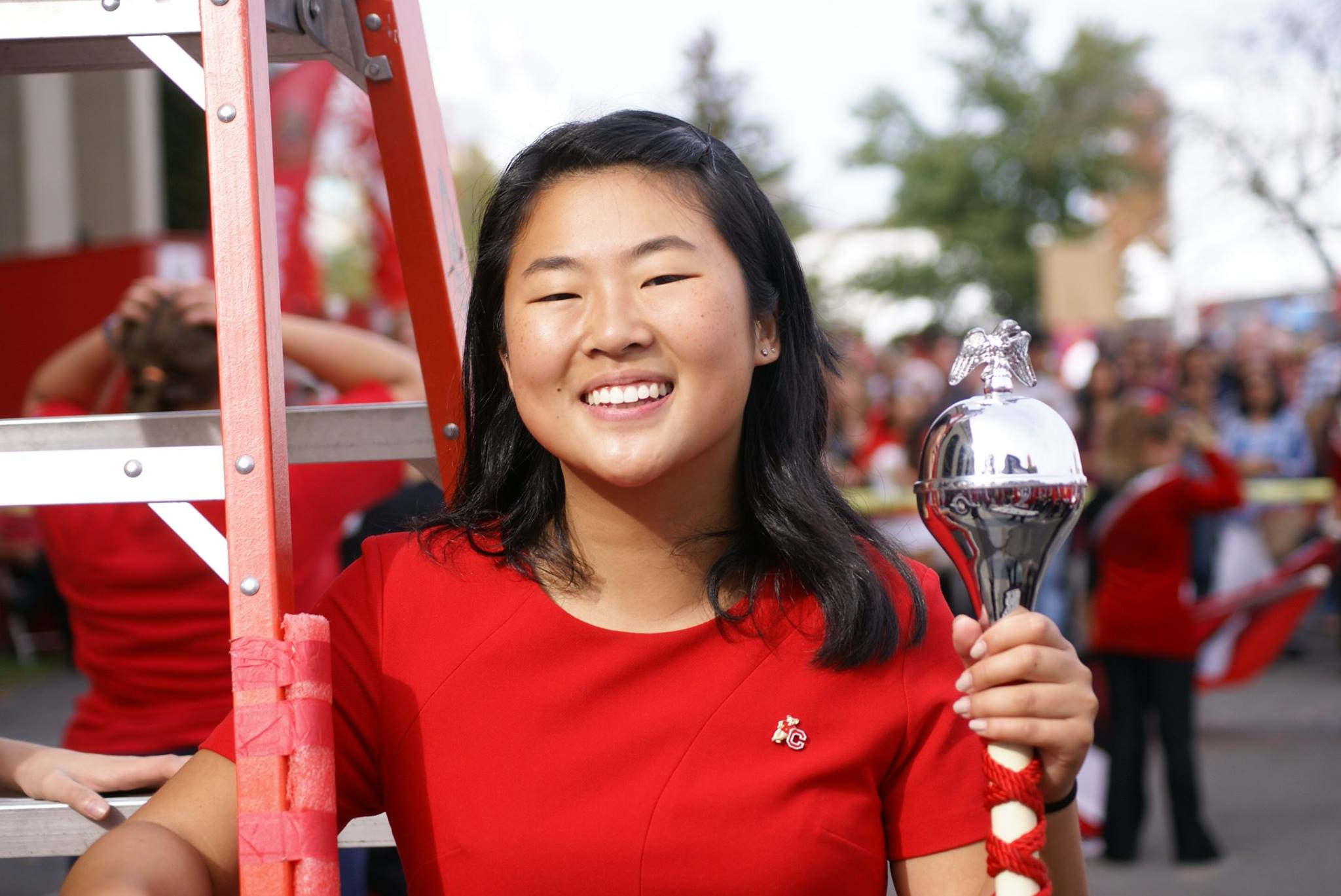 What a year it has been– for both the band and myself! It has been an honor leading the Cornell University Big Red Marching Band with Jeff. As the year comes to a close, I can reflect upon my experiences with a true sense of gratefulness. It may have been exhausting at times, but the position has allowed me to grow so much as both a leader and a friend. My love for the Band has only increased, and I am so happy that I have another year and a half to be a part of this incredible organization.
The start of the season was a whirlwind of activity, with recruitment yielding a wonderful freshman class, several of whom are now members of our 2018 Bandstaph. Soon after First Night and Band Camp, we got fitted for uniforms in what seems like record time– in less than a week!– and we were able to perform at the Inauguration of Cornell University's 14th President Martha Pollack. It was an honor to be a part of such a momentous occasion in Cornell's history, and it was a fantastic event to start the season out with. Soon after, we participated in a new joint event with the Pep Band at CU Downtown, where we performed in the Commons to Ithacans and Cornellians alike.
Our first football game of the season was an away game at Yale. This was followed by a stretch of four home games, which included the exciting Homecoming game versus Brown in late October. Our biennial performance at Herald Square in New York City was an excellent first part of the Princeton away trip, and the Band celebrated with the football team at the exciting conclusion of the Princeton game. After a week's break, we finished the season off with our last home game against Columbia and our last away trip to Penn(SUCKS).
I am extremely proud of the Band and how much we have grown this year– as musical performers and as an organization. It has been challenging for all of us, but I believe that we are in a good place and I am very excited for the start of the new year. One of the greatest honors of my life has really been having the opportunity to serve the Marching Band and being able to create the same experiences for the Band that I have enjoyed so much during my time at Cornell. Following the first of January, I will be returning to the field to march and play the flute for my last year with the only REAL marching band in the Ivy League, and I could not be more excited to see what great things are in store for next year.
Kathleen Won '19