Hey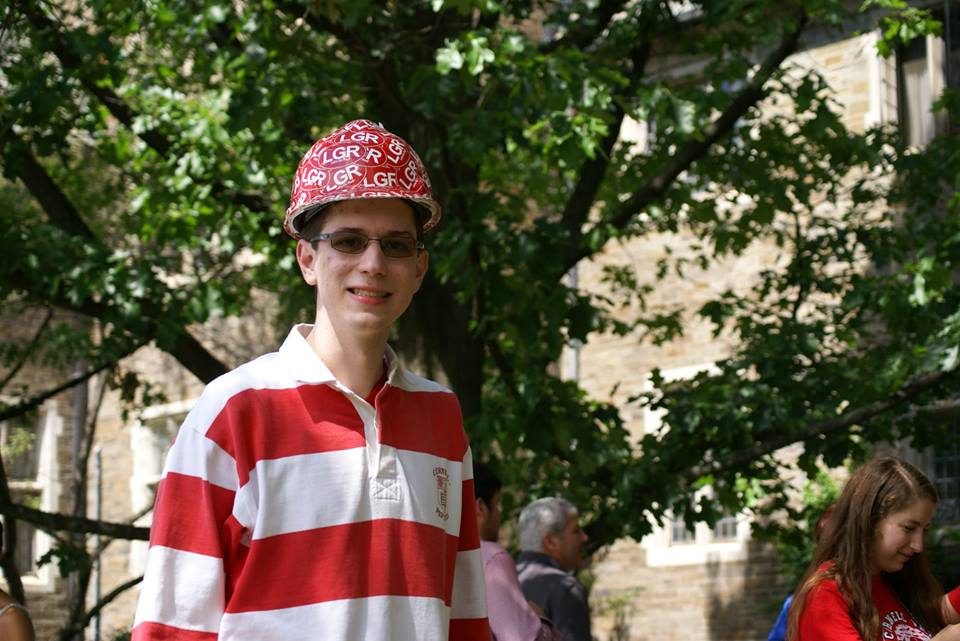 Alumni!
My name is Kevin Linsey and I am one of the Fall 2017 Pep Band Conductors. I am a senior in the School of Industrial and Labor Relations, and I have really enjoyed conducting the pep band this semester. Initially, I was a pep band-only member of the Big Red Bands my freshman year, playing the alto saxophone, before joining the BRMB my sophomore year, so it was the pep band that first helped me appreciate the fantastic music and Cornell spirit that we generate here in the Big Red Bands. As such, I wanted to serve in a major pep band leadership position to give back to the band that has given me so much.
This fall, Ryan and I took advantage of a somewhat light events schedule early on in the semester by holding a Student Arrangers' Day, in which we encouraged student members to arrange possible new songs and cheers for the band. Throughout the summer and early part of the fall semester, we worked with students and gave them feedback on their arrangements, culminating in a two-hour rehearsal where we sight-read ten new pieces. We added several of the best pieces to the folder and have played them at events to a great reception from the crowd. This event was a massive success and I have to thank past conductors Vincent Sheppard '17 and Emily Miller '16 for pioneering the idea two years ago and helping us do it again this Fall!
We had several field hockey games early on in this semester and then we transitioned smoothly into men's and women's ice hockey season. We had the home game against Harvard, and conducting that thrilling game was the definitive highlight of my term as conductor so far. We also had the Madison Square Garden hockey game against Boston University, and my fellow conductor Ryan and I enjoyed the chance to lead the band at that amazing event! Basketball season just started up as well, and we're excited to fill Newman Arena with our sound over the rest of the season. We also stopped by an Ithaca College football game on November 3rd , cheering on our fellow Ithacans to a 20-3 win over Union College. In between all this excitement, we recruited an awesome freshman class and look forward to welcoming marching band freshmen to pep band in the spring, when marching band winds down for the season. This semester has been the most fun I have had as a member of the Big Red Bands and I made memories that will last for a lifetime.
-Kevin Linsey '18
Hey Alumni!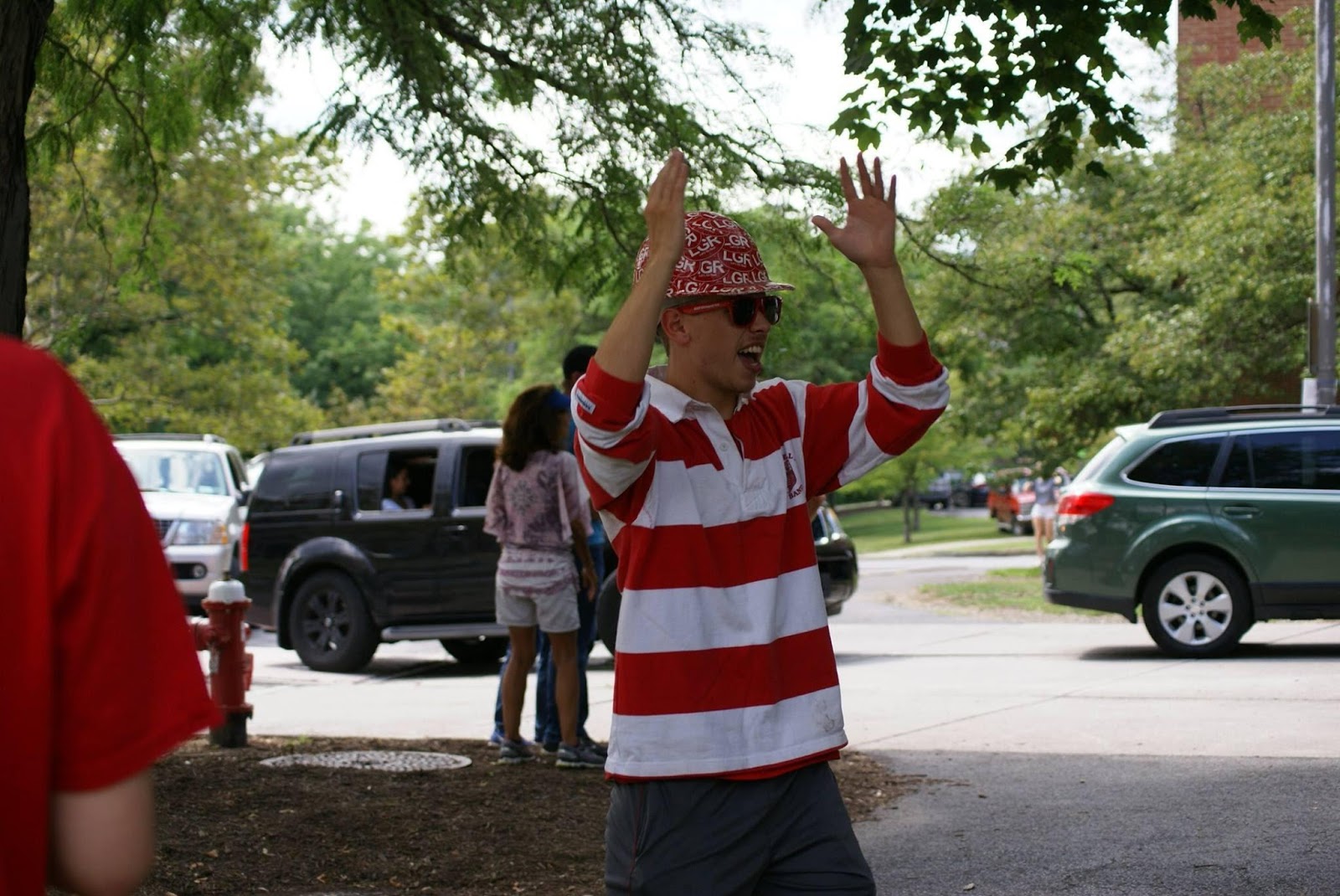 My name Ryan Ronzoni and I am one of the Fall 2017 Pep Band Conductors. I am a junior in CALS and majoring in Environmental Science and Sustainability. This semester has been really awesome for the pep band! We have had a lot of events, and hockey is doing amazing!  We started off 6-0 with an incredible last second win against Harvard to keep the undefeated streak alive. I must say that was probably the most exciting sports game I have ever been to. On top of that, this year we played BU for MSG and we won! Playing at MSG is always a great experience and beating BU made this year even better.
This year was also really great in terms of attendance for the pep band. Rehearsals were always full, and we had great turnouts for all of our events this semester. I think the allure of getting into hockey games, with our team being so good this semester, definitely helped attendance. But I also think we were able to do a pretty good job getting people excited for pep band! We had student arrangers day where we were able to add several new pieces to the folder (Thanks Emily Miller and Vincent Sheppard for the help!), and we tried to make rehearsals more interesting by having things like scatter rehearsals. Overall I was really impressed (and happy!) about the excitement we had in pep band this year!
I am really excited to see where the band goes in the future. We were able to get a lot of committed freshman and the future looks bright! I am so thankful that I have had this opportunity to conduct the Big Red Pep Band. Working with Kevin and Susan has been and pleasure and I am definitely going to miss it. Thank you to all the past and present members of the Pep Band, looking forward to the future!
-Ryan Ronzoni '19