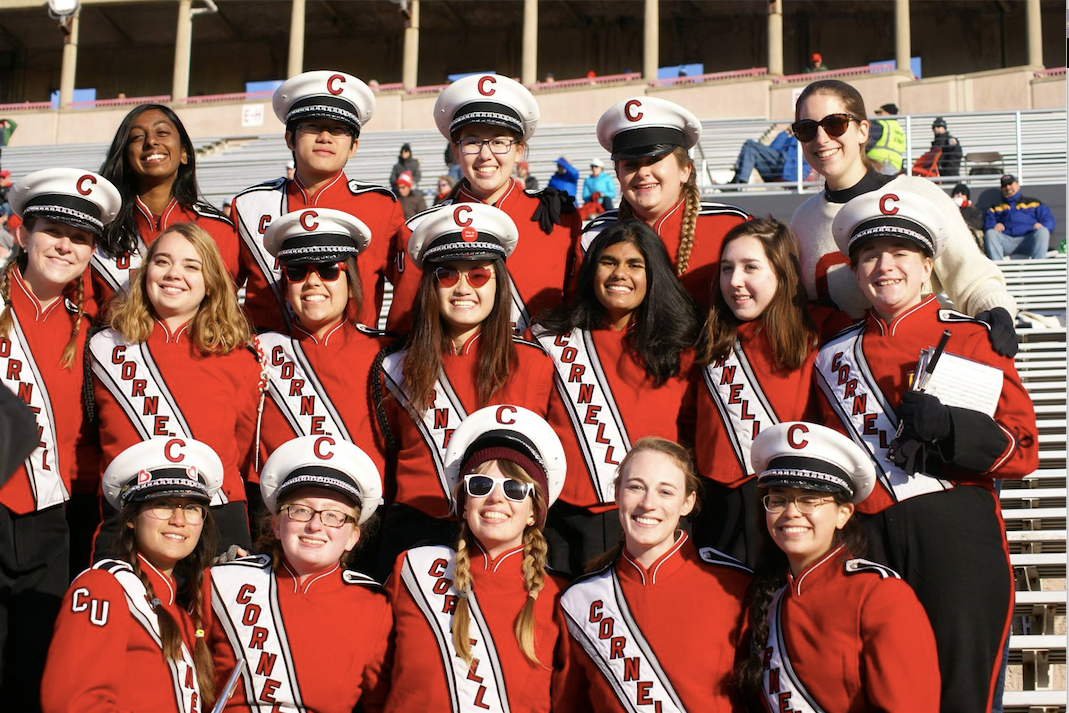 The Flutes have had a great fall semester! We've added several new members to our ranks, meaning that all three are safe and secure (#neverforgetrankA). Thank you to all of the alumni who have visited us at football games; the only thing sweeter that your baked goods is getting to see you all again! When not at band, we've tried to keep social through events like Taco Tuesday dinners, movie nights, and CTB trips. All the flute traditions have been kept alive; most recently, boxer decorating night meant that all the flutes will be finding glitter in their clothes for the next several weeks, which really should be our natural state. We can't wait to see what next year brings for the flutes!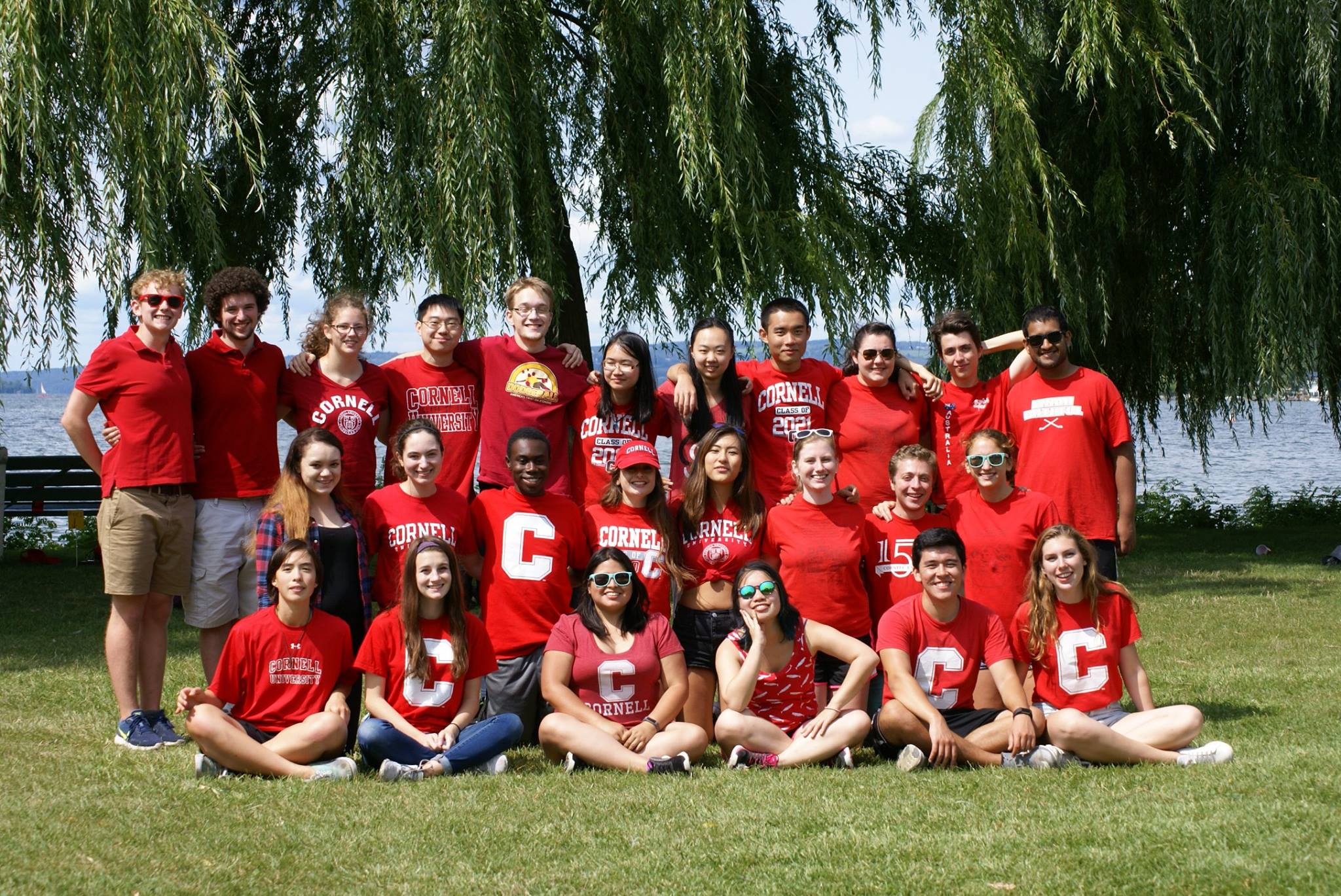 The Clarinets have had very busy fall semester. With the new freshman class we nearly doubled in size and we have also added a few new horn moves to the concert songs. Our second cook-off was a blast and we also found time for making pies and carving pumpkins. Even without any games left we're still going strong with secret santa and our final section dinner coming up. As always we're sad to say goodbye to our seniors and we thank them for all the time they've put in!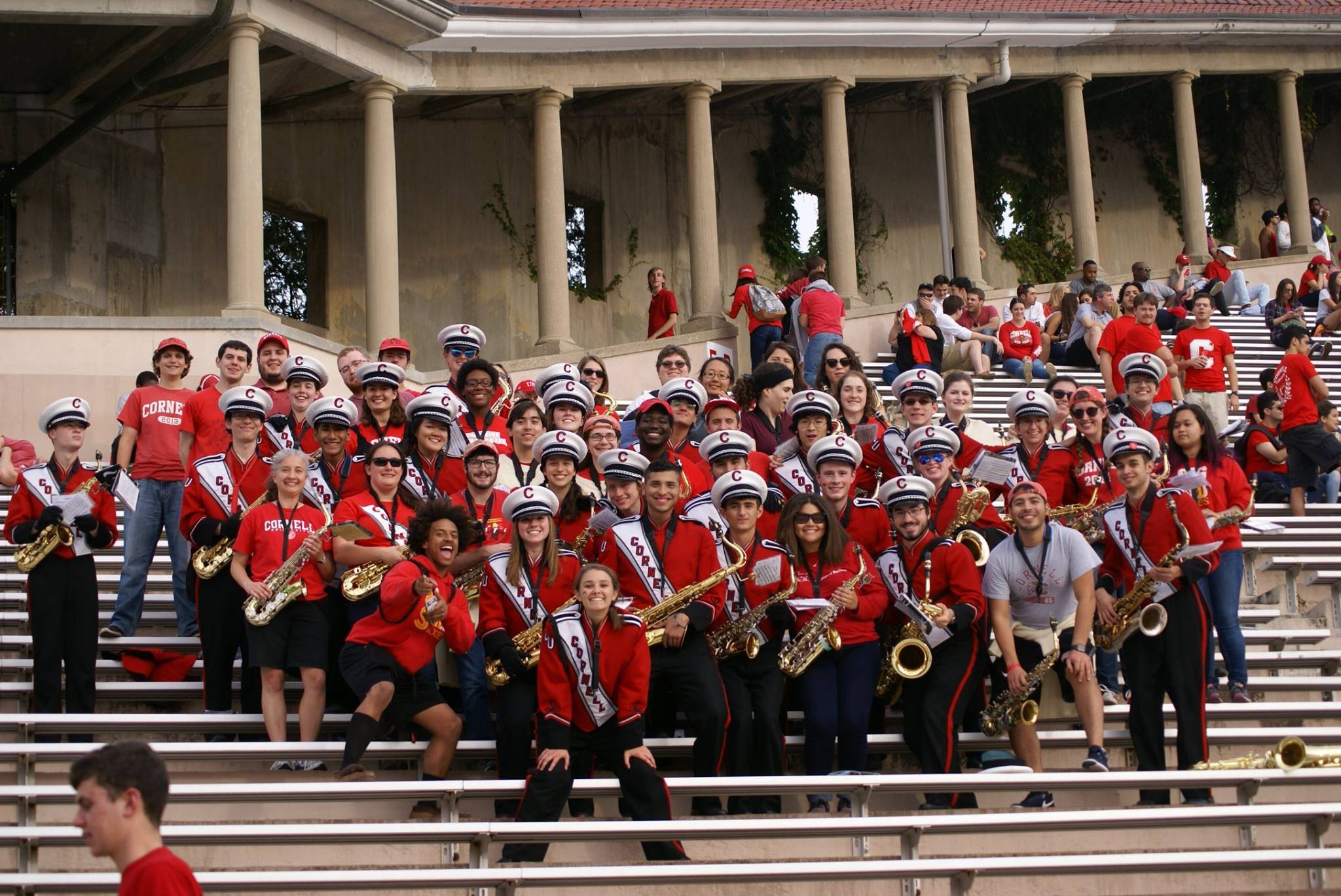 The Saxes have had an incredible fall semester, and can't wait to finish the season strong. We welcomed a committed group of new members this August and have had the pleasure of "Thriller dancing" throughout the Northeast on our trips. Between teaching other saxes how to ice skate, gathering for minty cocoa during breaks at rehearsal, climbing trees at Princeton, or playing mafia and assassins, the saxes have had lots of fun! We want to thank our seniors for their dedication and love for the last four years, and are excited to see where life brings them!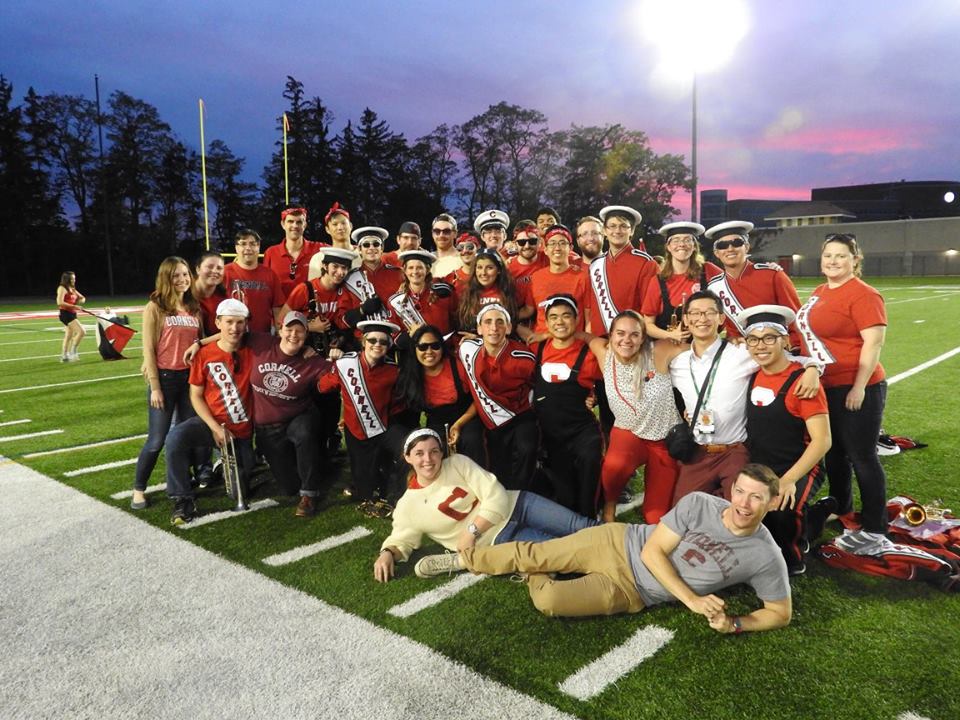 The Trumpets have gained a great group of new members and have continued to add members throughout the fall. We're teaching a lot of people how to play trumpet at pep band rehearsals! Despite the occasional mishap (Davy for Trumpets four times, whoops), the section has sounded amazing. Just listen back to Spot Ellert-Beck '20 in his solo in Elton John's Your Song. We've brought back old trumpet cheers like Monday Night Football and introduced new ones like The Office Theme and Gondor from Lord of the Rings. The return of alumni outside of Homecoming, including Woj '07, has brought fun times and a revival of The Worm in Doctor Worm. Thanks to trumpets Chris Sanchez '20 for his dedicated work as ShowComm, even if the trumpet seniors complained about all the dancing, and Molly Bergin '19 for killin it as Field Manager. Off the field we've seen many section dinners and chill times at Haus, sometimes with an accordion or guitar. In some ways the section is constantly changing, but in other ways it stays the same. Lastly, thanks to trumpets young and old for making this year what it was for the trumpet seniors. It's been a memorable fall.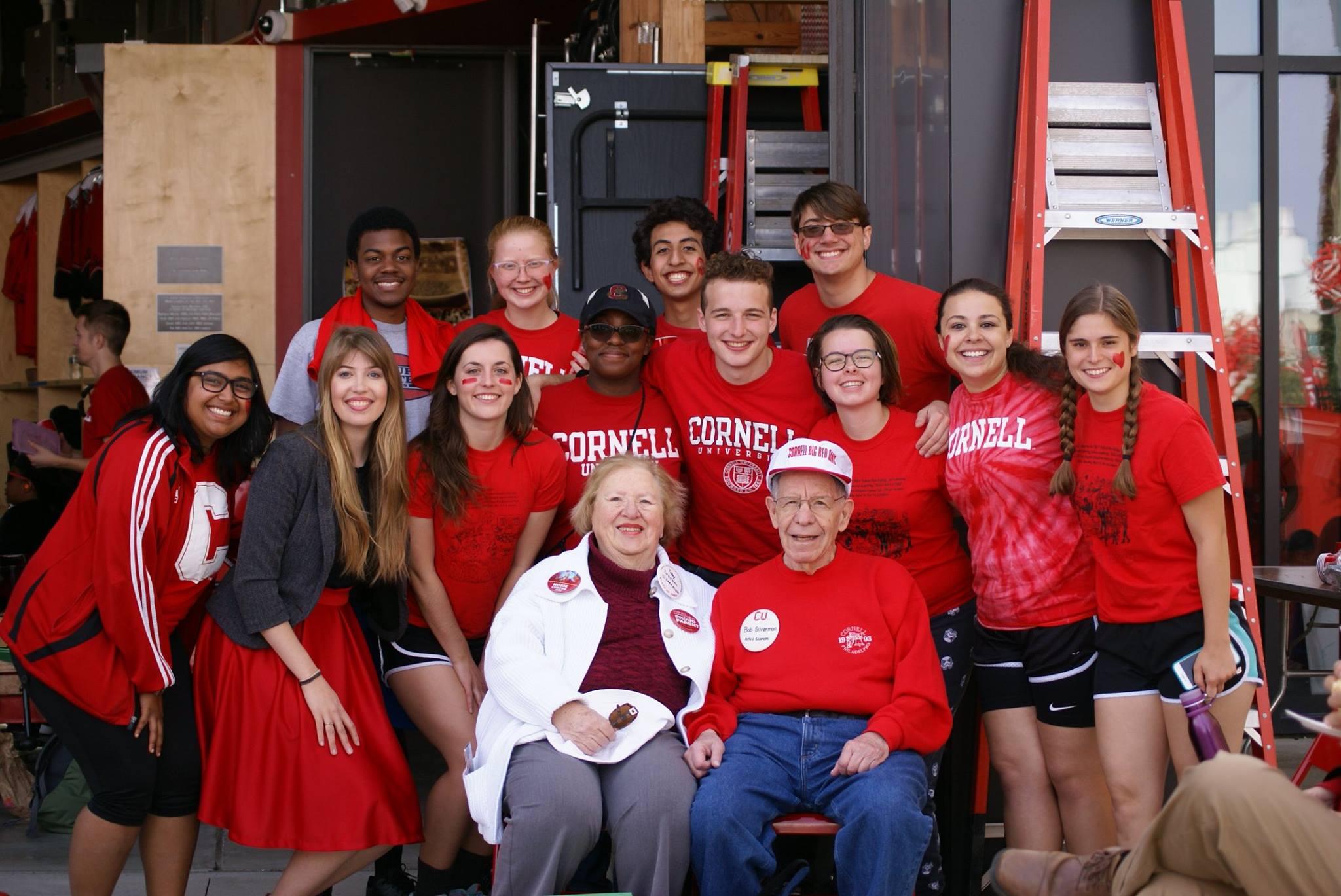 The horn section almost doubled this semester! Although we gained 5 new members, 3 of our seniors marched their last show this year. It'll be hard to say goodbye to the wonderful Snigdha, Sachi, and Kristen Rose. When we're not in a section huddle or putting on temporary tattoos, many of the horns play in pep band and other musical ensembles. Although we're still a houseless section, we're as tight as can be.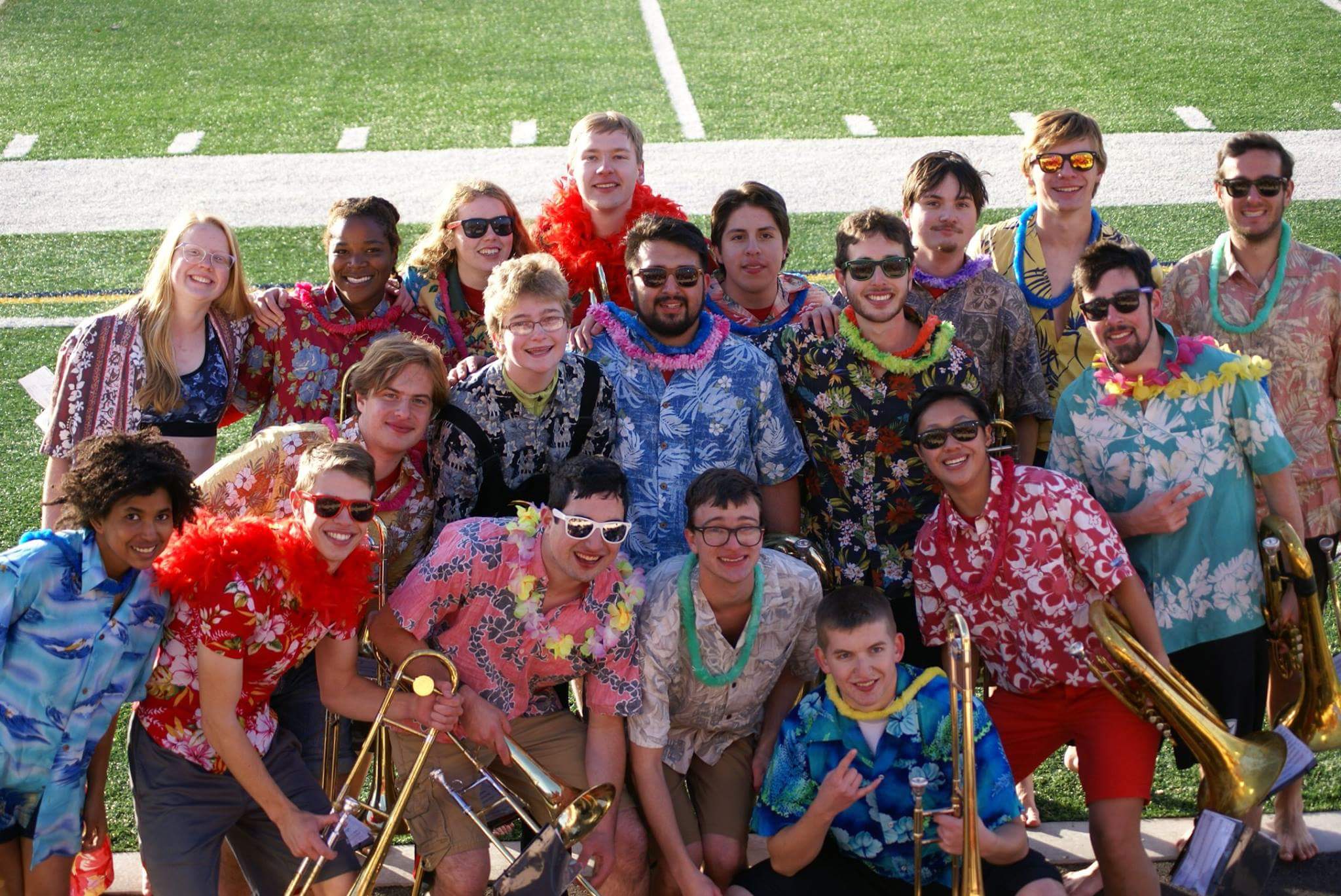 The bones are loving life as always this semester! Our freshmen are beyond incredible and we've even recruited 6 to live in the house next year. We're blessed as a section. We had loads of fun at bonecoming and we're hoping to see all of your lovely and not so lovely faces again soon (come visit pls). Other than that we've kept up with dress-like-another-bone night, night of the unknown bone, Hawaii 5-0, and the other traditions in our repertoire of bad ingenious ideas. Additionally, we've had pumpkin carving, movie nights, and video game nights for section bonding, and they've gone without a hitch. We've added a few bone cheers we found in our archives back into the folders, and they're sounding great.  Now we're wrapping up this year and we're looking forward to bone caroling, bone christmas and to continue not sucking. We're still the dominant presence in the pep band and that's not gonna stop anytime soon. We can't wait for bonerush. Come and visit!!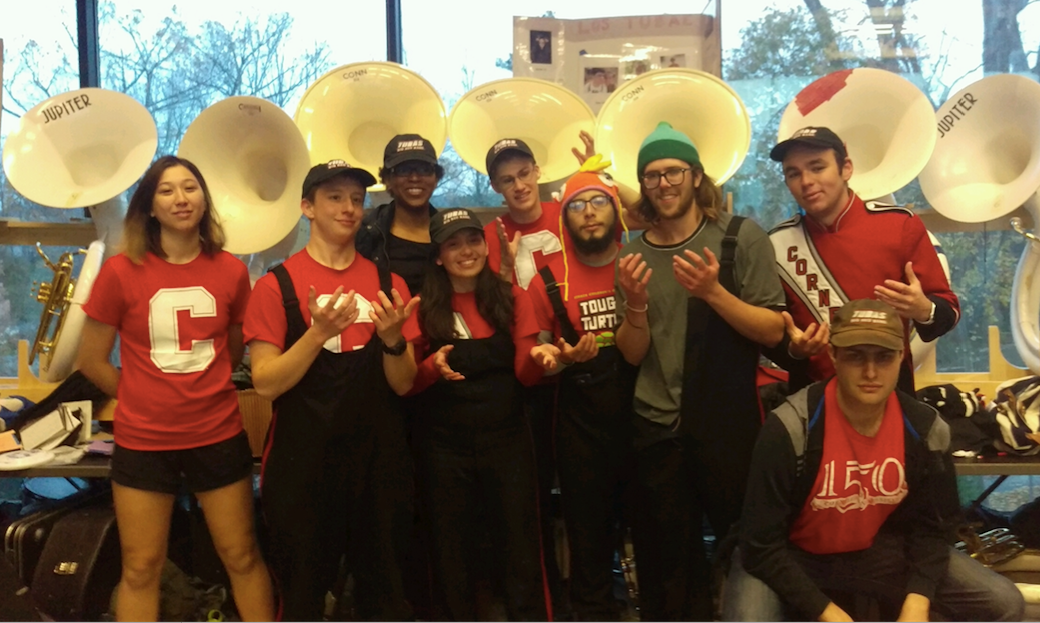 The Tubae have had a fabulous 2017 season! We've welcomed four newbas: Alex, Becky, Ely, and Juan! This season, we kind of did the Tuba 500. We also won the annual band paper drive: after collecting 1720 sheets of paper, we won our very own 3 gallon tub of bavarian raspberry fudge ice cream. Thank you to our seniors for a great season. And congratulations to Zachary Brothers, our 2018 fearless leader!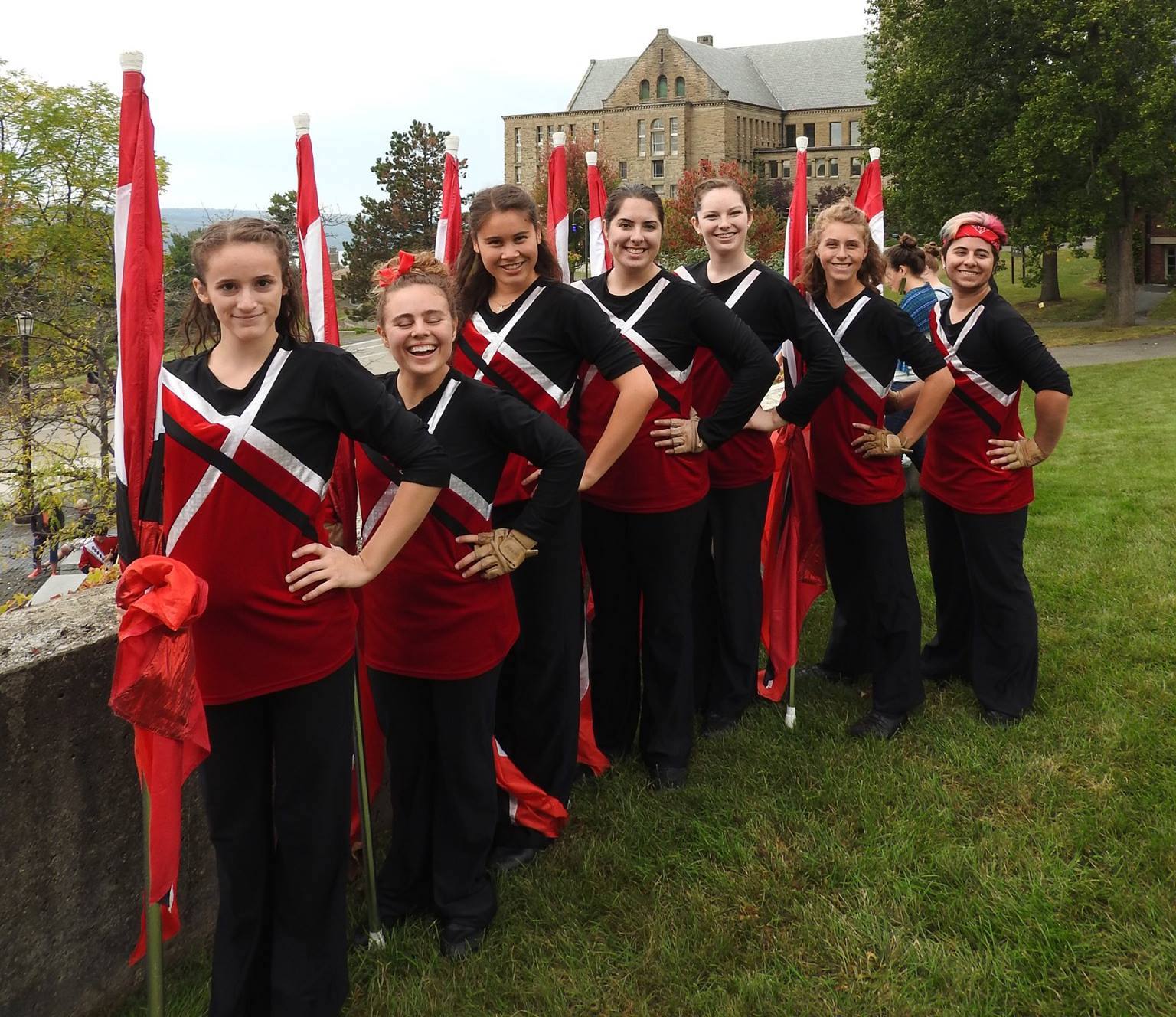 The guard has had a great semester! From bursting out of volcanoes to dying in the name of Homecoming, we have traveled all over the field this semester. Every show had something unique, like a solo by Toni Sassano '19, Emma Downey '21 cutting the band's chandelier, and Becca Rodell '19 leading the rifle line a record of three times! We also managed to elect a new captain, Tara van Nieuwstadt '20​, and a new co-captain, Marlaina Gehret '20. Also, congrats to newly elected Publicity co-chair Emily Grigg '21, Social co-chairs Toni Sassano '19 and Rachel Bradley '21, Guard co-Captain Marlaina Gehret '20, Guard Captain Tara van Nieuwstadt '20, and BRMB Head Manager Becca Rodell '19! The Color Guard takeover of the band has begun This upcoming year is sure to be full of fun times and good memories.
As usual, percussion is too cool for BandNotes, but here's a cute photo of them.